Voting centers for the presidential elections in Afghanistan were opened nationwide on Saturday, threatened by Taliban attacks, fraud and voter abstention. "Voting has started all over the country," said Zabi Sadaat, spokesman for the election commission.
Two out of 18 candidates stand out: Ashraf Ghani, the current president seeking reelection, and his head of government, Abdullah Abdullah.
The future head of state will lead a warring country, where 55 percent of the population live on less than two dollars a day, and where conflict with insurgents killed more than 1,300 civilians in the first half of 2019, according to the UN.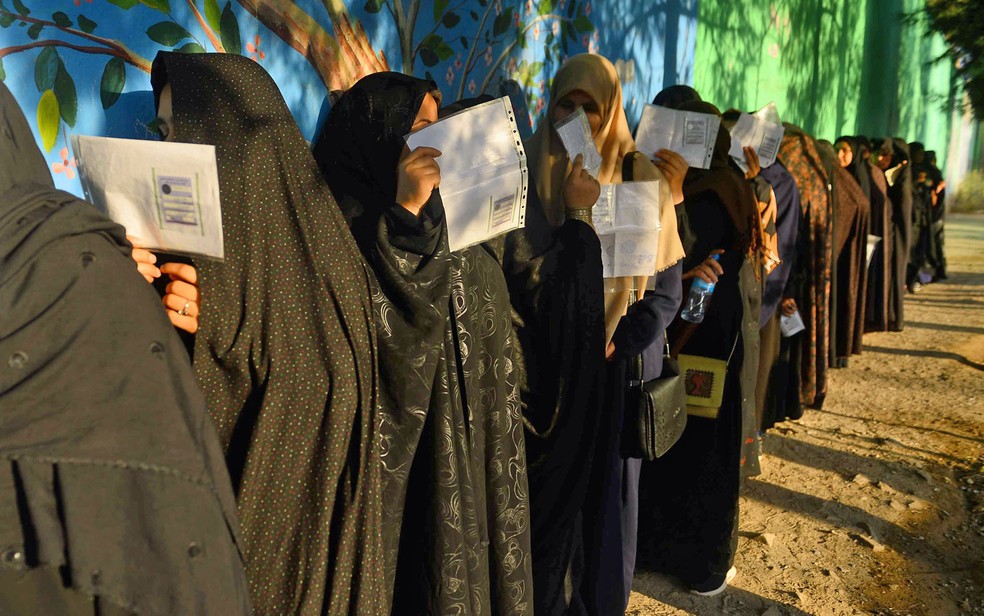 Afghan women queued for vote – Photo: Hoshang Hashimi / AFP Photo
The elections come as talks between the Taliban and the United States are stalled, which takes the prospect of an inter-agency dialogue between the government and the insurgents to achieve peace.
The Taliban multiplied warnings to about 9.6 million voters to prevent them from going to the polls. On Thursday, they said their attacks would focus on "offices and polling centers."
At stake in Saturday's elections is the legitimacy of a future president to present himself as an essential interlocutor for the peace dialogue, although it is still necessary to wait for the Taliban to agree to negotiate with a power hitherto called the "Washington puppet". .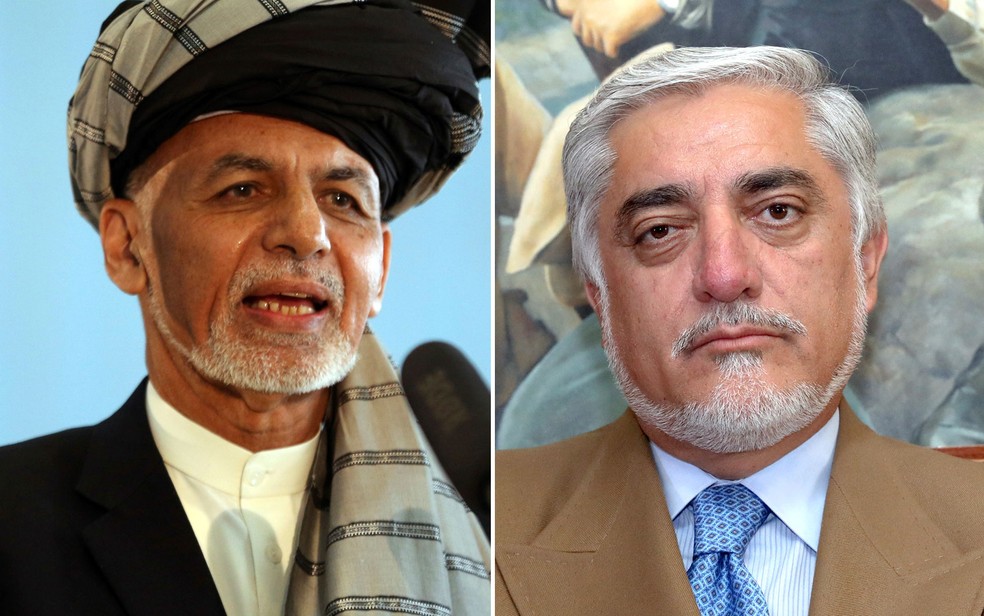 Ashraf Ghani, the current president seeking reelection, and his head of government and competitor, Abdullah Abdullah. – Photo: Rahmat Gul and Ebrahim Noroozi / AP Photo