James McGrory, director of the People's Vote campaign, which organized the march, said before the protest that the government should hold another referendum on EU membership.
"This new deal bears no resemblance to what was promised to the population (in 2016) and therefore it is only fair that the public deserve another chance to give their opinion," he said.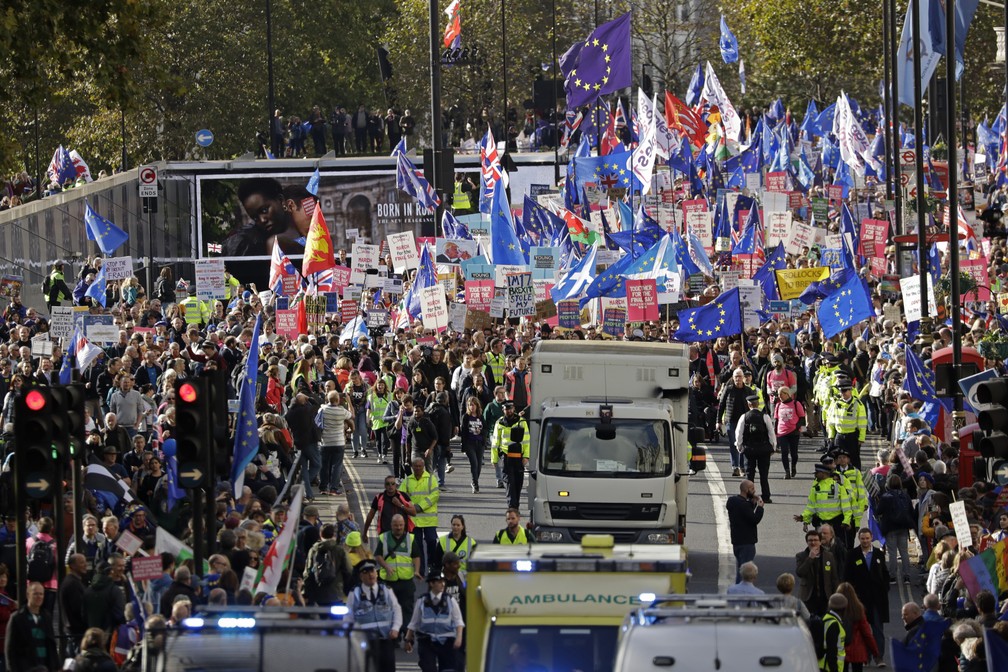 London protest against Brexit – Photo: AP Photo / Matt Dunham
Protesters waving EU flags and carrying posters calling for the suspension of Brexit gathered at Park Lane in London before a march through the capital's center to parliament. There are protesters in the region for and against British-European divorce.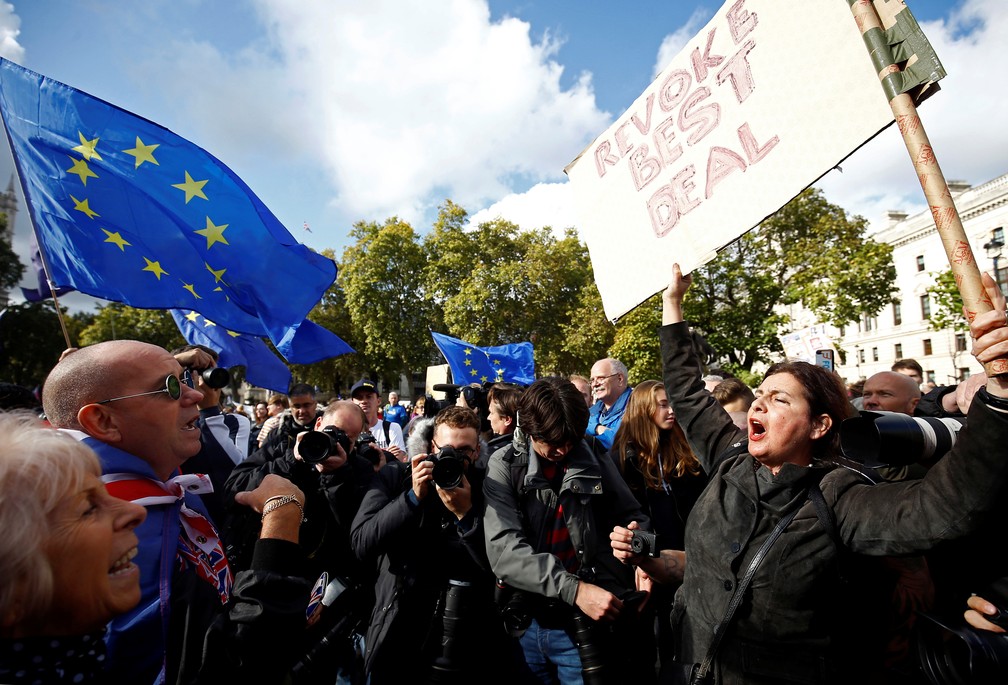 Protesters for and against Brexit in London – Photo: REUTERS / Henry Nicholls
"I'm angry that we are not listening. Almost all research shows that now people want to stay in the EU. We feel we have no voice," protester Hannah Barton said. "This is a national disaster waiting to happen and it will destroy the economy," he adds.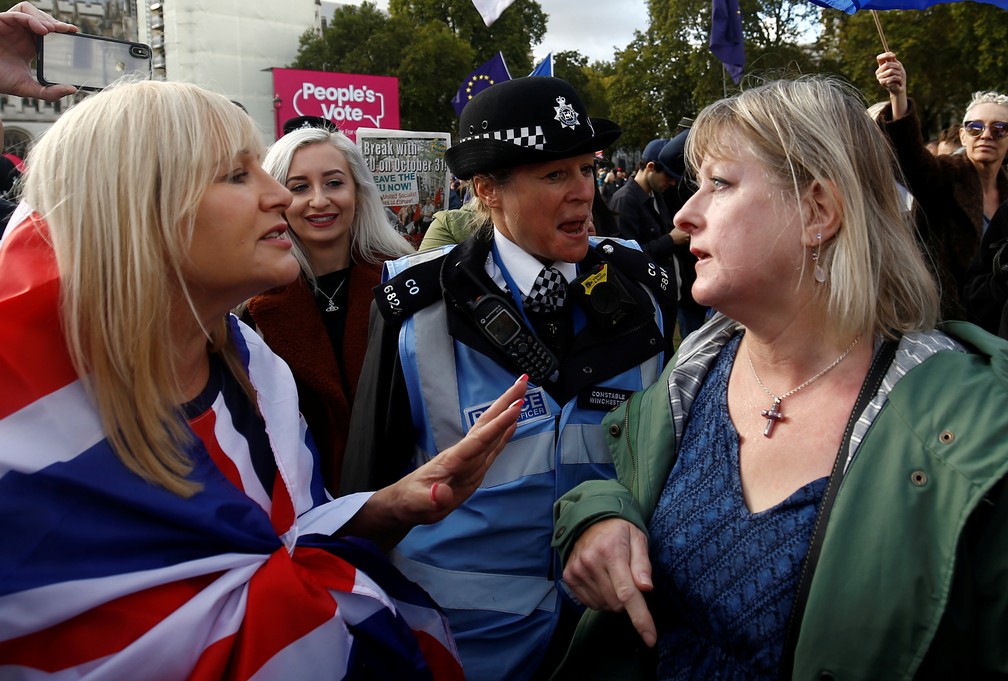 Protesters for and against Brexit argue during demonstration in London – Photo: REUTERS / Henry Nicholls
Many protesters carried posters, some comparing Brexit with the election of US President Donald Trump. Some wore elaborate clothes with a group dressed in fruits and vegetables.