Forest fires in California, United States, forced the withdrawal on Thursday (24) of about 2,000 people living or working in the north of the state. Dry, hot winds increased the risk of burning, and power companies once again shut off electricity in the region.
The fires hit 39 km² of a wine country in northern San Francisco. Images show houses totally destroyed by fire. Until the last update of this report, there were no data on dead and injured.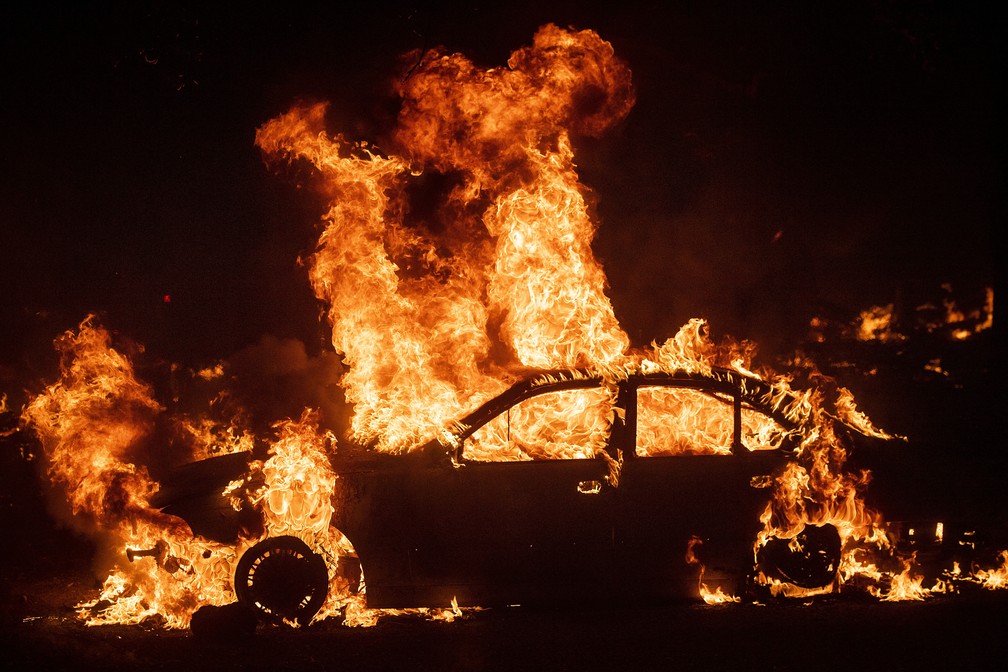 Fire destroys car in northern California fire on Thursday (24) – Photo: Noah Berger / AP Photo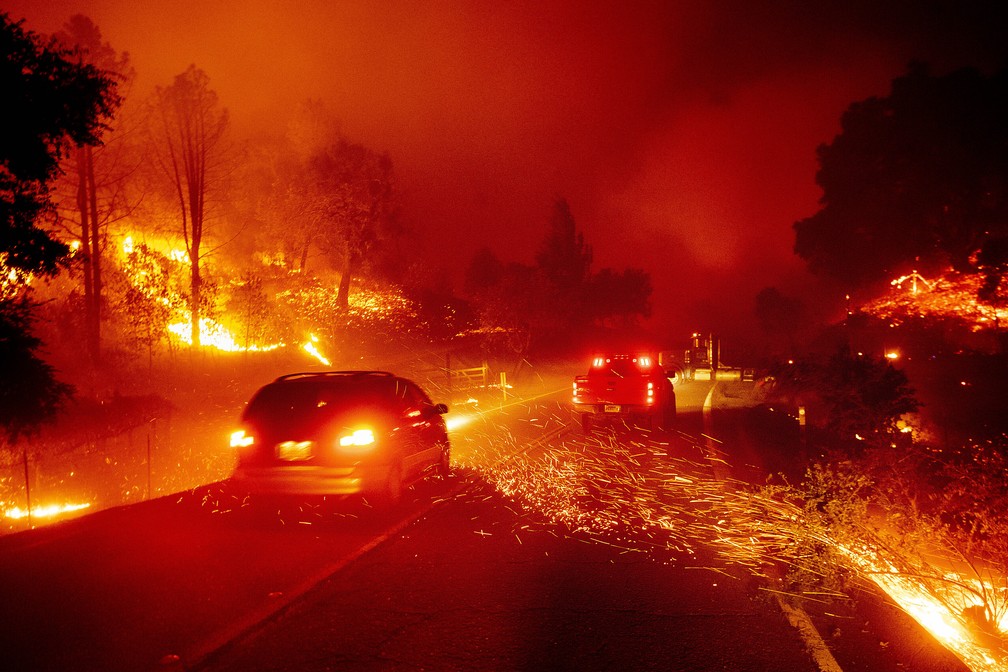 Drivers drive through the fire in California this Thursday (24) – Photo: Noah Berger / AP Photo
The situation is more serious in the northern village of Geyserville. According to the Los Angeles Times, 929 people live there.
California fires left dead two weeks ago
Officials told the Associated Press that some of the residents refused to leave their properties. At a press conference, Sonoma County Sheriff Mark Essick begged them to obey the evacuation order.
"We really need to be ready to fight the flames rather than worrying about rescuing you," he said.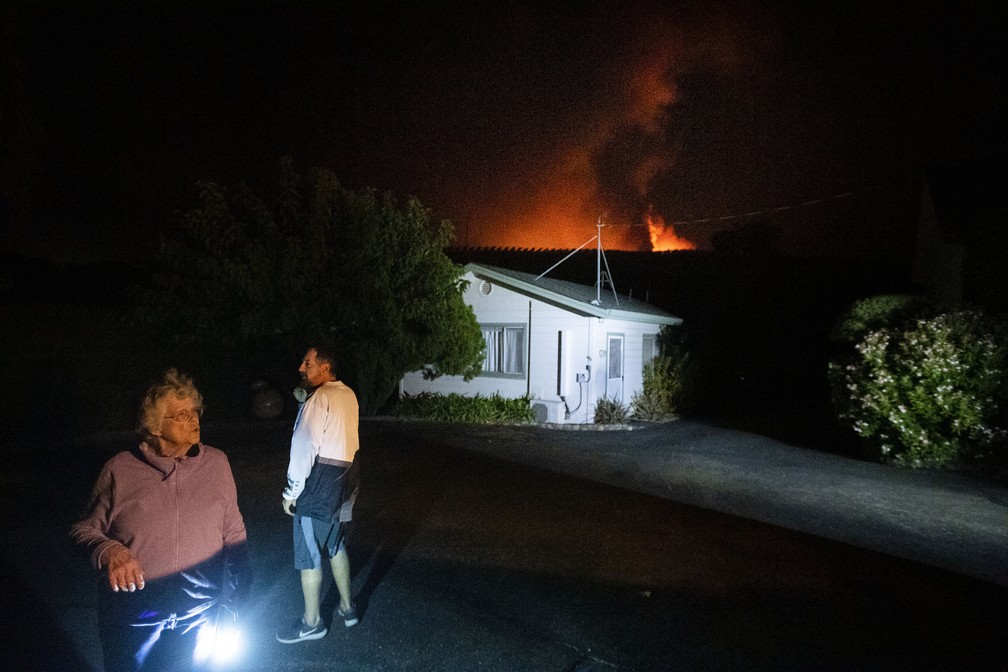 Residents of Geyserville, California, are out of light because of preventive shutdown in the face of state fires – Photo: Noah Berger / AP Photo
California's energy companies have begun, since the start of the fire season, a series of preventive shutdowns. The measure is to prevent winds from knocking over damaged wires – companies are struggling financially – and with the heat and dry weather they can cause fires.
The blackouts have left hundreds of thousands of people without light in California, especially in the northern part of the state. Two weeks ago, a similar shutdown caused about 2 million to run out of electricity.