A fire in an overcrowded migrant camp on the island of Lesbos in Greece left at least two people dead on Sunday (29). The fire occurred amid protest by refugees against conditions at the reception center.
According to the Greek agency ANA, the dead are a child and a woman – it is suspected, according to the Associated Press, that the victims are mother and child. Another 10 people were injured, according to local media.
Protesters were protesting that they should be removed from Lesbos – an island in the Mediterranean – to be taken to mainland Greece. Some of the migrants clashed with police and demolished the reception center.
According to France Presse, a tanker was needed to control the flames. It is unclear whether the refugees themselves set themselves on fire: Greek newspaper "Kathimerini" says the protesters caused the fire, while AFP reports that the rioting began later, with the delay of firefighters.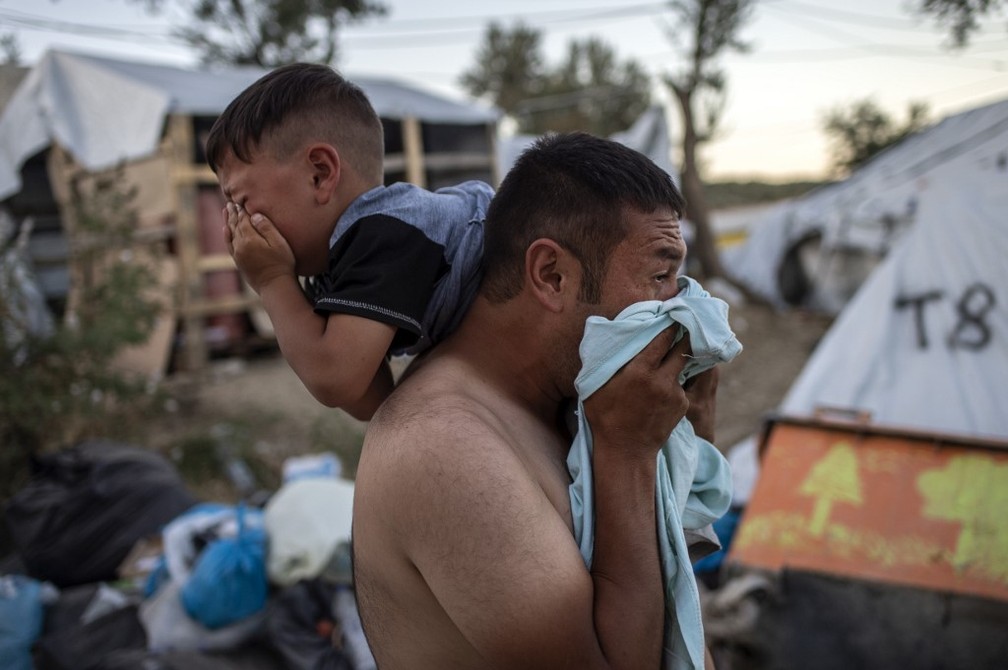 Father and son cry after fire in migrant camp on Lesbos island in Greece on Sunday (29) – Photo: Angelos Tzortzinis / AFP
The Moria camp brings together about 13,000 people: more than four times the maximum capacity for the center, which was 3,000 sheltered. With nowhere to stay, migrants – mostly Afghans – often stay in transport containers.
'Island of Lesbos about to explode,' minister said in 2015
Greece currently houses about 70,000 migrants, mainly Syrian refugees who fled their country in 2015 and underwent the risky crossing from the coast of Turkey.