Royal baby Archie and his parents Harry and Meghan met Archbishop Desmond Tutu in Cape Town – with the elder statesman's daughter joking that the four-month-old boy "is going to be a woman's man."
Filming shows Meghan holding Archie while the Sussex met the South African peace laureate and his daughter Thandeka Tutu-Gxashe on the third day of their African tour.
Meghan told the couple that Archie is "an old soul" while Harry commented, "I think he's already used to it."
The archbishop's daughter joked: "You like the ladies.
"He's going to be a ladies man."
Filming marks the first time Archie has been publicly seen since the family arrived in South Africa on Monday.
Image:
Prince Harry was first seen in public since his family arrived in South Africa.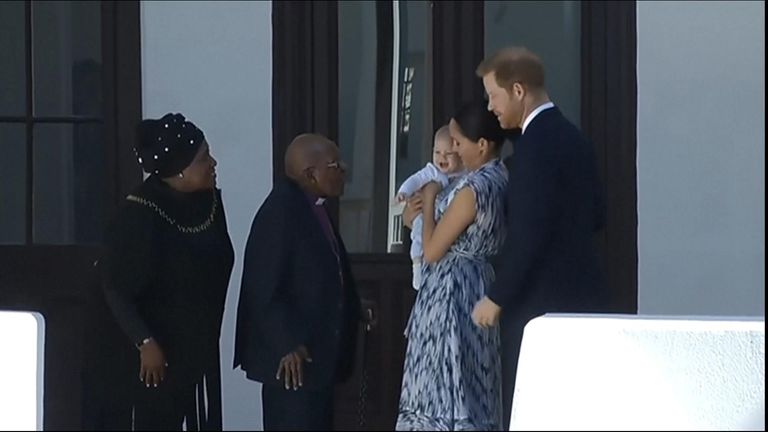 Image:
Harry and Meghan show baby Archie to the archbishop and his daughter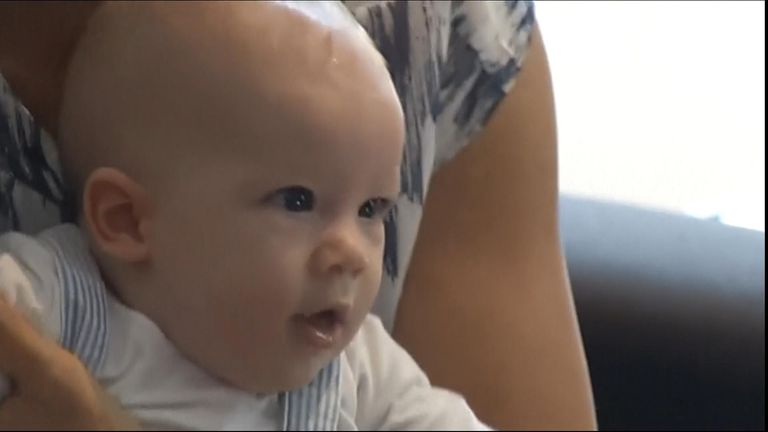 Image:
Archie is joining his family on a 10-day tour of Africa.
Harry and Meghan had previously posted a story to their Instagram account that showed them on their way to meet the elderly statesman.
The duchess was smiling as she held baby Archie in her arms.
Harry and Meghan are on a 10-day trip to Africa with their son – the first time the family has been on an official visit abroad.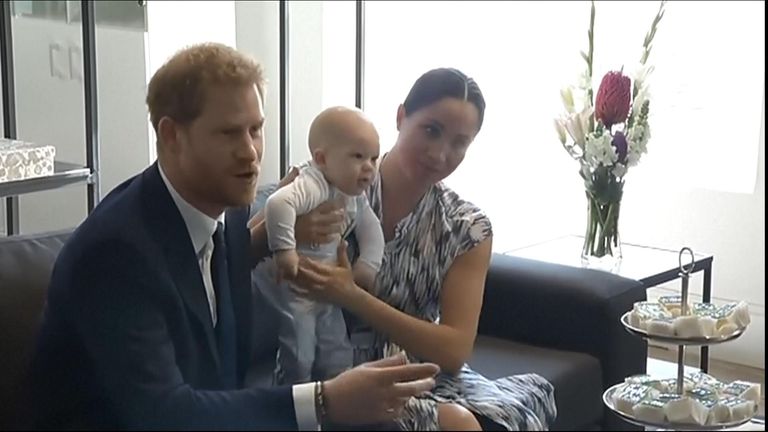 Image:
Meghan holds Archie at Cape Town meeting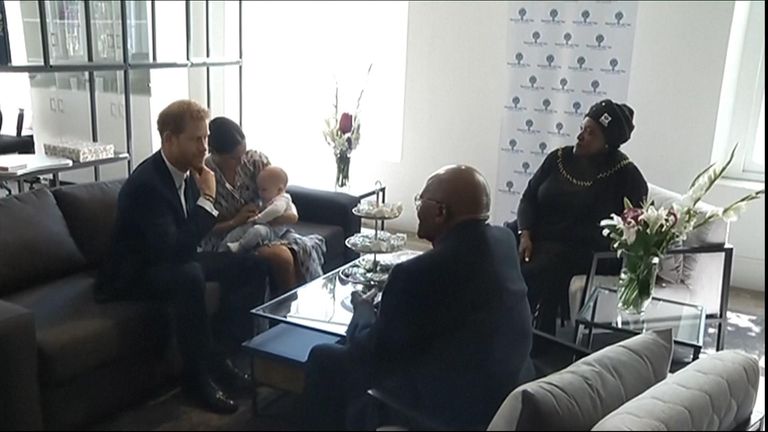 Image:
Tutu's daughter joked that Archie's going to be a ladies' man
More follows …