HONG KONG (Reuters) – Hong Kong's rail and bus connections to the city's airport have been reduced on Sunday and tightened police control in an attempt to stave off protests from pro-democracy activists seeking to disrupt the operation of the strategic air terminal.
The airport – the eighth busiest in the world – has become a frequent target of the movement that pressures the authorities for more democratic rights.
The online forums used by the movement, which has no leaders, called for action at the airport, calling for a "stress test", code to interrupt travel or occupy buildings.
In an effort to prevent a large number of protesters from moving, rail connections between the airport and central Hong Kong have been interrupted at some stations. Bus travel was also limited.
On Sunday there were new protests, which began peaceful but turned violent, with police dropping tear gas and rubber bombs at the New Town Plaza mall on the outskirts of Sha Tin.
Protesters left a trail of destruction at the shopping center and Sha Tin subway station, which had facilities such as security cameras and ticket vending machines broken down.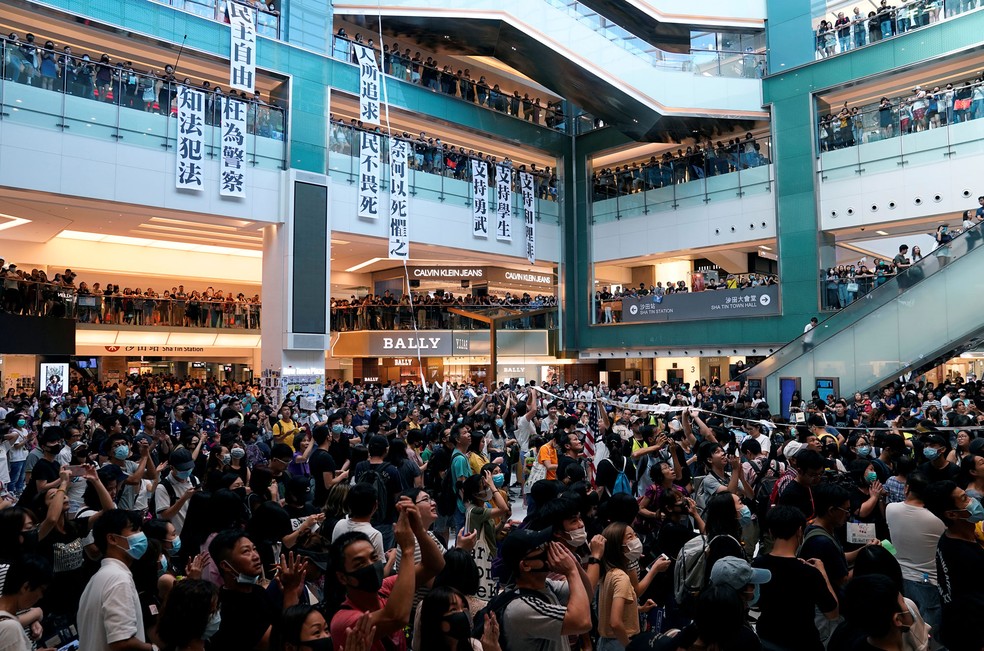 Anti-government protesters protest at a shopping mall in Sha Tin, Hong Kong, China – Photo: Aly Song / Reuters
The protests were also reported at other malls, such as V Walk in Nam Cheoung and luxurious Elements in West Kowloon.
Protesters chose these malls because they were close to MTR, which backed the government – the company's main shareholder – against the protest movement.
Protesters had planned a demonstration outside Hong Kong International Airport to stop operations on Sunday, but MTR suspended service at express stations at the airport. Similarly, police deployed large numbers of agents inside and near the airport.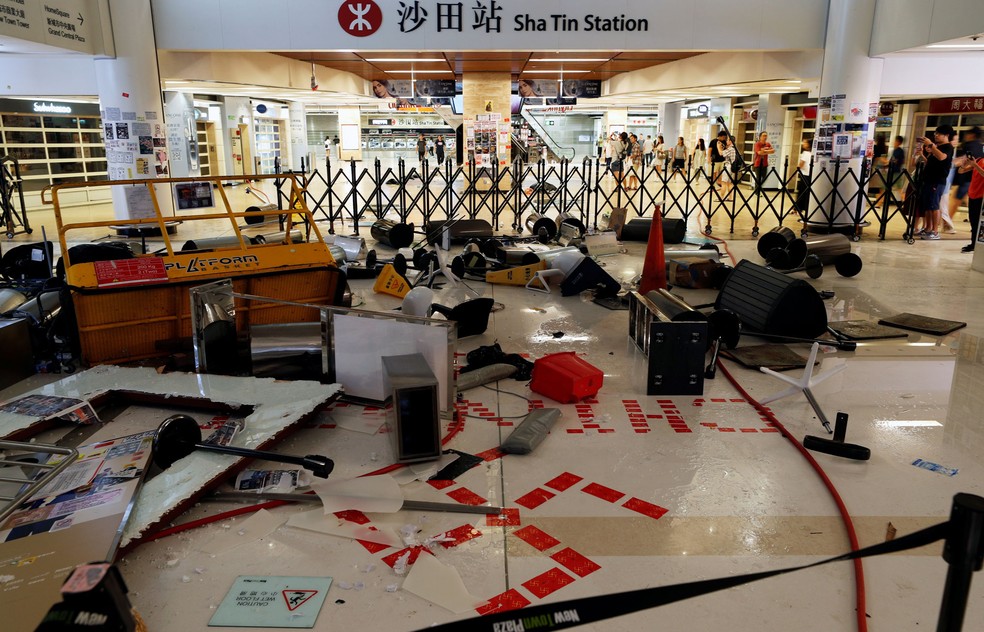 Objects left by protesters to block police entry at Sha Tin mall and subway station in Hong Kong – Photo: Jorge Silva / Reuters
Hong Kong faces the most serious political crisis since its return to China in 1997, with almost daily demonstrations and actions, including some that end in violent clashes between radical protesters and security forces.
The airport, which passed 74 million passengers in 2018 – ten times the population of Hong Kong – has become a recurring target of protesters in recent weeks.
Protesters use parasols to protect themselves from police in Sha Tin, Hong Kong – Photo: Aly Song / Reuters
In August, the movement organized several days of protests on site to sensitize tourists about their goals.
But the action got out of hand when protesters entered the Arrivals area to block passenger access to the international zone.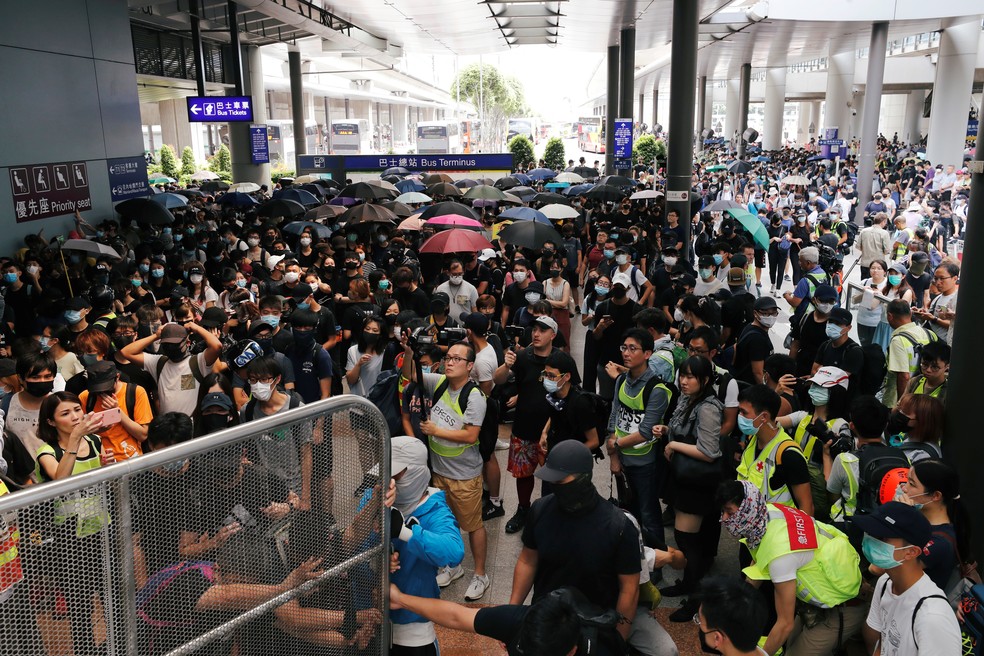 Protesters protest at Hong Kong airport on the morning of September 1 – Photo: REUTERS / Tyrone Siu
Hundreds of flights were canceled at the time and two men, accused by spying protesters in favor of Beijing, were attacked, a situation that had a major impact on public opinion.
In early September, protesters blocked the airport again, which forced companies operating rail connections with the city center to suspend services because activists threw objects on the tracks. Some road access has also been blocked.
On September 7, an action at the airport failed due to the mobilization of large numbers of police.