A humpback whale that was seen on the River Thames was found dead, the British Divers Marine Life Rescue (BDMLR) reported.
The animal was first seen in Woolwich and Dagenham, East London, over the weekend and its presence was later confirmed by the BDLMR.
Although he was said to be "doing well" and exhibiting "normal diving and surface behavior" at the time, he was found dead several hours after being last seen.
Image:
It was said that the animal behaves normally normally
The BDLMR confirmed in a tweet: "Terribly sad news that just after 5 pm today the humpback whale that had not been seen on the Thames all day was found dead around the Greenhithe area."
The whale was found near the town of Kent and was filmed at Erith Pier a few miles west along the river at about 8 am.
Julia Cable, national coordinator of the BDMLR, said the animal probably ended up in the river because of a navigational error, as it is unusual to see humpback whales in the Thames estuary.
Those who had already entered the Thames suffered mixed fortunes.
In 2009, a humpback whale was found washed off the coast of Kent, apparently after starving to death.
Last year, a Beluga whale, nicknamed Benny, was seen swimming on the Thames near Gravesend, but is believed to have returned to the sea in the new year.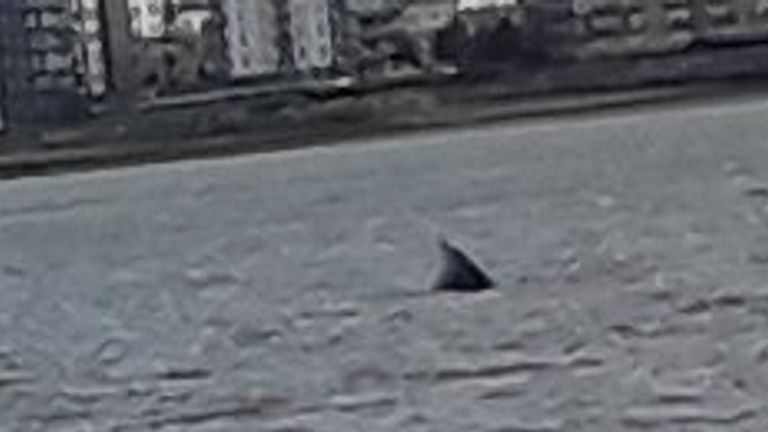 Image:
Initial sightings of the whale occurred in Woolwich and Dagenham. Photo: Richard Banner
The last swimming whale on the Thames was expected to find its way without help, as it initially did not appear to be in danger.
The BDLMR said an autopsy will be performed by the Beaching Cetacean Investigation Program, which will publish its findings.