Like a bad movie whose end you've seen, a familiar story risks repeating itself in a dangerous place in the Middle East.
Kurdish detention centers, which confine tens of thousands of Islamic State fighters and their dependents, are becoming cauldrons of anger and frustration.
This month, spurred on by the Turkish foray into Syria and encouraged by their escaping leaders, they vowed to take revenge on their captors and the West by reuniting, as they did in 2013.
While Turkey's actions have certainly turned a known problem into a crisis – more than 100 prisoners of the Isamic State would have escaped (some 800 reports) and are now free – the issue goes much deeper.
The fault lies mainly in the governments of Europe. Since the military defeat of the Islamic State by the US-led coalition in Baghuz, Syria in March, local and international officials have had seven months to resolve the issue of defeated jihadists and their often fanatical dependents.
Most are from Syria and Iraq, but both countries are experiencing different levels of revolt, and the recent death sentence ordered by an Iraqi court of French jihadists has discouraged further transfers there.
The hard core of the Islamic State's most stubborn fighters and their dependents are almost all from outside the region – Europe, North Africa, Egypt, Saudi Arabia, the Caucasus, and Central Asia.
Recent reports from the largest camp, al-Hawl in northeastern Syria, depict increasing domination within its walls by the Islamic State, including deadly punishments by jihadist women. Children are growing up without adequate education and in some cases receive indoctrination of an extreme and violent ideology.
"The people in these camps are very extreme," said Michael Stephens of the British think tank Royal United London Institute (RUSI).
"If they escape or if they can continue raising children in these camps, the problem in 10 years will be serious."
Washington and its Kurdish allies have been pressuring Europe to recover the nearly 4,000 citizens who went unnoticed across its borders and entered Syria when the Islamic State was at its height.
But Europe does not want them back. Intelligence agencies warn that many of the Islamic State members who survived the last sieges will remain highly dangerous radicals, brutalized by the atrocities they witnessed and in some cases committed.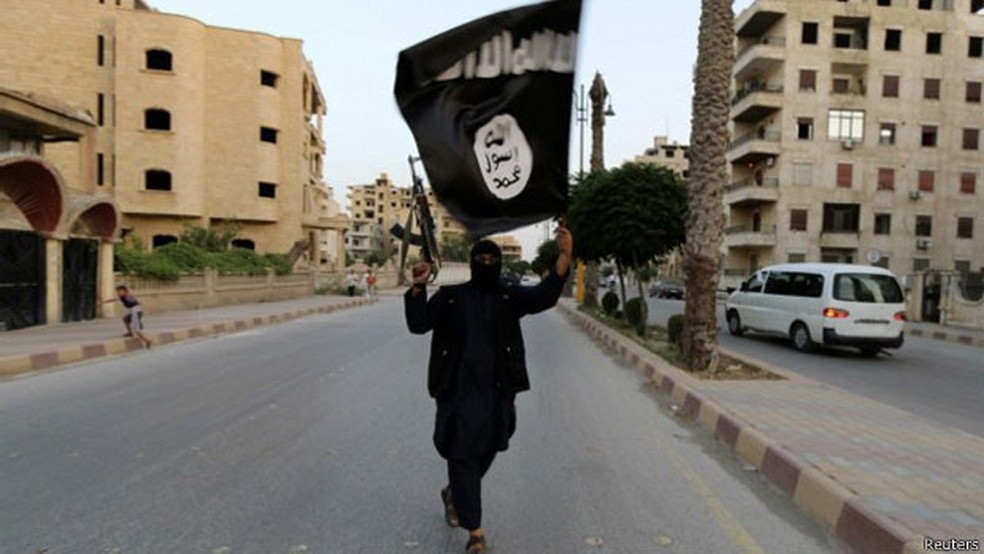 The Islamic State fell sharply from 2014, when it proclaimed the creation of its 'caliphate' – Photo: Reuters
According to Der Spiegel magazine, German authorities believe that a third of its citizens currently in the camps – a total of 27 men and women – are "capable of violent acts, including terrorist attacks." This explains the German government's reluctance to bring them home.
This is a double problem. First, there is the fear that if these jihadists are brought to trial in their own countries, the evidence will be insufficient to condemn them – given the unclear circumstances in which they were captured.
Governments would then be accused of allowing dangerous men and women to be released and then posed a potential national security risk.
Second, even if convicted, they would only increase the growing problem of violent radicalization in European prisons, where a disproportionate percentage of the prison population – mainly in France – are members of Muslim communities.
Therefore, the result is that Europe did not act, and the problem was set aside. And just like dangerous jihadists, thousands of innocent women and children were left in limbo in these camps where, in some cases, those who do not follow the draconian rules of the Islamic State are indoctrinated or punished.
It is impossible to underestimate the importance of the concept of "unjust imprisonment" in jihadist psychology. This dates back to the 1960s, when Egyptian Islamic radical Sayyid Qutb was arrested and executed, and his writings later became a model for Jihad thinking (as it is called the fanatical armed struggle against Islam's "infidels and enemies"). ).
The assassination of Egyptian President Anwar Sadat in 1981 was followed by the mass imprisonment of Islamists in that country, something that became a rallying cry for his followers and contributed to al-Qaeda, Osama bin Laden's organization.
Following the US-led invasion of Iraq in 2003, the current Islamic State had its genesis within the newly opened prisons of Abu Ghraib and American-run Camp Bucca.
Men like Abu Bakr al-Baghdadi – the head of the Islamic State whose death was announced by US President Donald Trump on Sunday (27) – shared ideas, phone numbers with other prisoners and made plans for an insurgency when they left. After eight years under an Iraqi government that discriminated against the Sunni minority of the country, the jihadists prepared and invaded Mosul and northern Iraq in 2014.
What comes next is history: it took another five years to dismantle the self-proclaimed caliphate.
So could the same thing happen again now? Probably not, say experts like Michael Stephens of the British think tank.
"The truth is that the Islamic State will have a hard time rebuilding after a low-level insurgency, but they should be a matter of concern for years to come," Stephens said. "A prison break would be highly worrying, but conditions on the ground are not conducive for them to simply come back and fill the voids, as they did in 2013."
Of course, it is hard to imagine that the Islamic State will be able to rebuild itself on the level of physical and geographical space it has occupied and controlled for five years in a large swath of Syria and Iraq. In the words of Dr. Emman El-Badawy, who has spent years researching Islamic extremism and now works for the Tony Blair Institute for Global Change, it is "unlikely" that the group will miss the opportunities presented to him.
"The group must dig deeper into areas where there are legal and governmental vacuums and establish safe havens for recruitment and training, fueling instability and undoubtedly continuing to plan attacks abroad, including in Europe and the United States."
Ultimately, the problem boils down to this. Unless there is a safe and humanitarian resolution to the issue of the thousands displaced by the collapse of the Islamic State caliphate, this will be a time bomb that Europe and other parts of the world may have to disarm.