The smell is reminiscent of a refinery and the oil permeates everything it touches. In western Venezuela, Maracaibo Lake, whose subsoil is full of oil, is constantly leaking, fueled by maintenance-free pipelines and wells.
"See, because of the south wind, oil is everywhere," laments Paúl, a fisherman from Cabimas who declined to reveal his last name.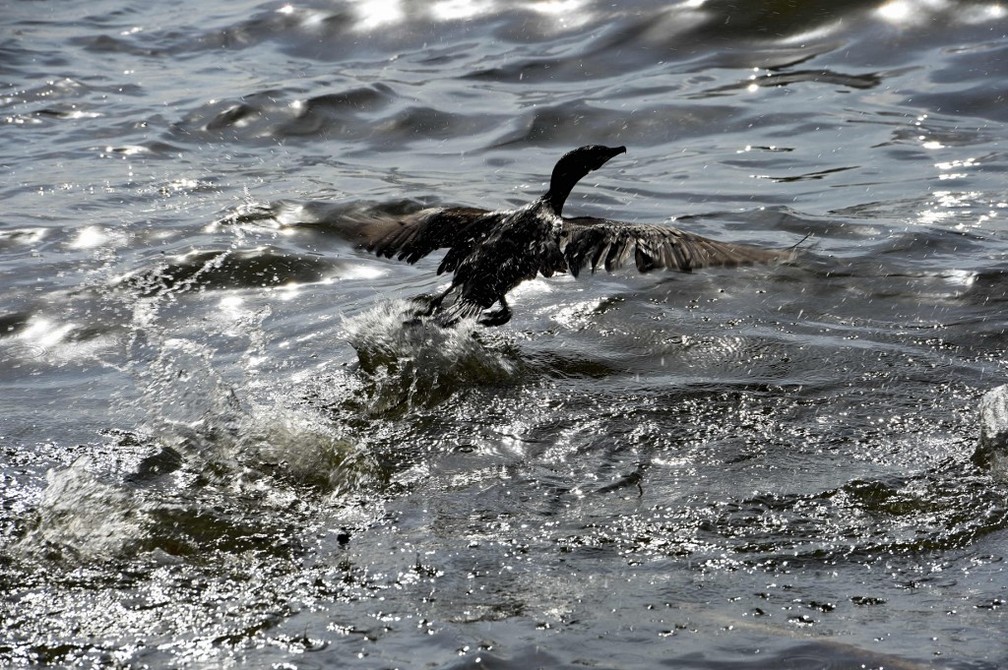 Bird takes flight with difficulty from oil-contaminated Lake Maracaibo, Venezuela – Photo: Yuri Cortez / AFP
The current fisherman near the eastern shore of Lake Maracaibo – a huge expanse of 13,2,000 km², and connects to the Caribbean Sea through a strait. Their work tools attest: the vessel's hull is covered with a layer of oil and the nets are blackened after being submerged in contaminated water.
"When we go fishing, we are all soiled with oil. It affects our health because we wash ourselves with gasoline to remove the stains," explains Paúl.
Green water and black puddles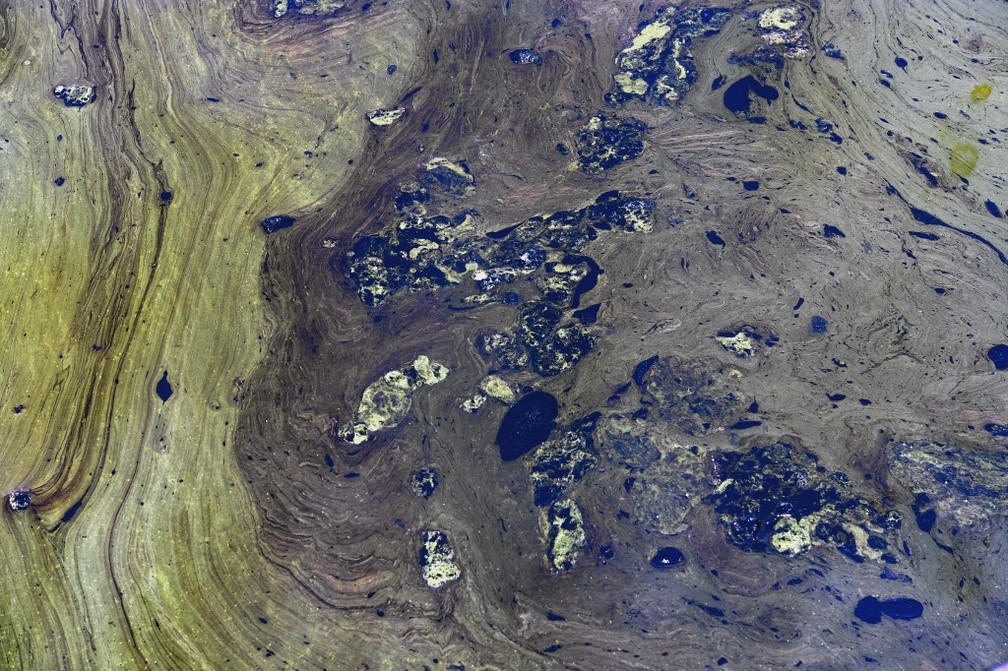 Maracaibo Lake in Venezuela contaminated by oil – Photo: Yuri Cortez / AFP
Contamination is visible on all sides. Specks of oil make their way into the green water, and the banks are dotted with black puddles. From the top of a palm tree, a bird flutters to try to get rid of the oil that covers its wings. In vain.
Giovanny Villarreal is Paúl's neighbor and is also a fisherman. In a basket, you can see how modest the fishing seems of the day: there are few crabs that wriggle.
"Fifty percent of the species come impregnated with oil and it is impossible for us to buy them and we are forced to throw them in the lake," he says.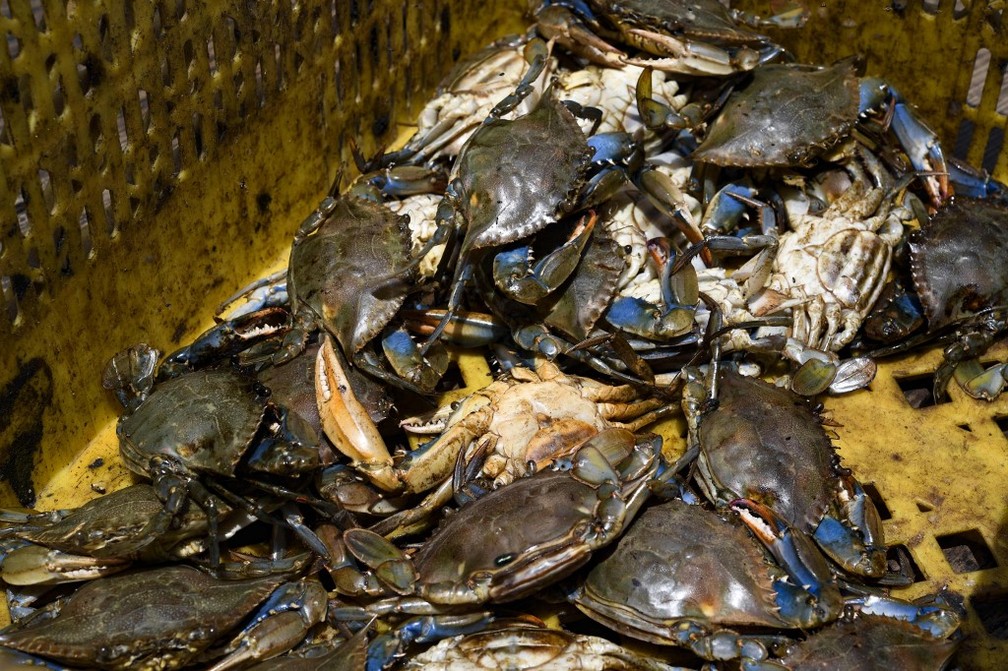 Oil-contaminated Crabs on Lake Maracaibo, Venezuela – Photo: Yuri Cortez / AFP
Giovanny is witness to this "constant oil spill". His house was built on stilts on the lake. "Sometimes at night we can not sleep because it smells of gas. The gas produced by oil," explains the fisherman.
"And our lungs are affected, especially the children."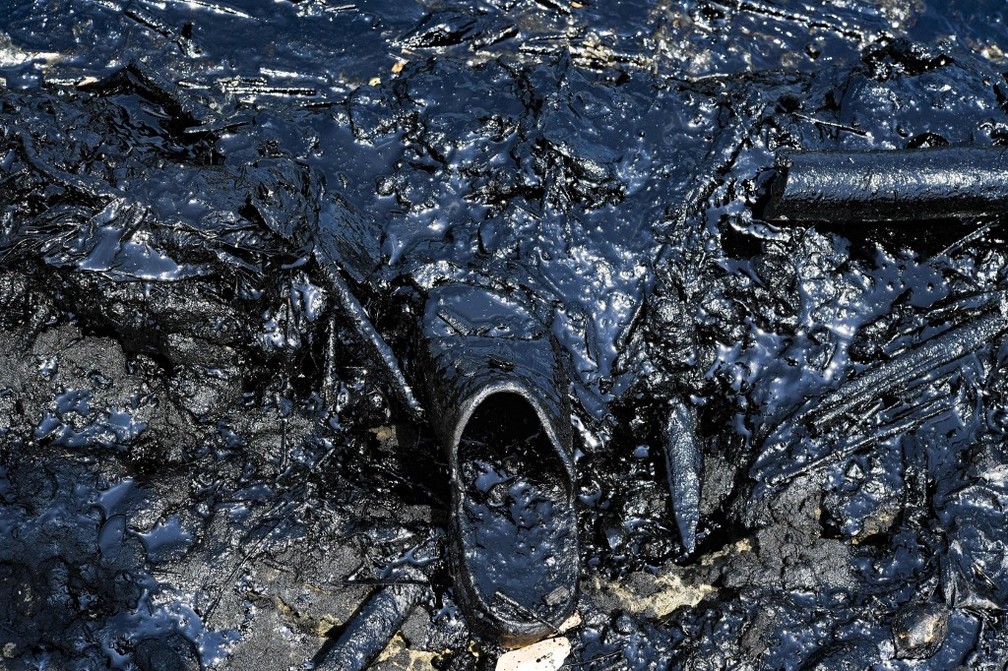 Dirty oil sandal on the shore of Maracaibo Lake, Venezuela – Photo: Yuri Cortez / AFP
Before leaving their mark on the ecosystem, hydrocarbons lying beneath the lake boosted wealth in Maracaibo, the country's second city, and throughout western Venezuela.
"For over a hundred years, oil has been extracted under the lake," says economist Orlando Ochoa, an oil industry expert.
Now Venezuela, home to the world's largest reserves of black gold, is going through the worst economic crisis in its recent history. The collapse of the oil sector is both a cause and a consequence.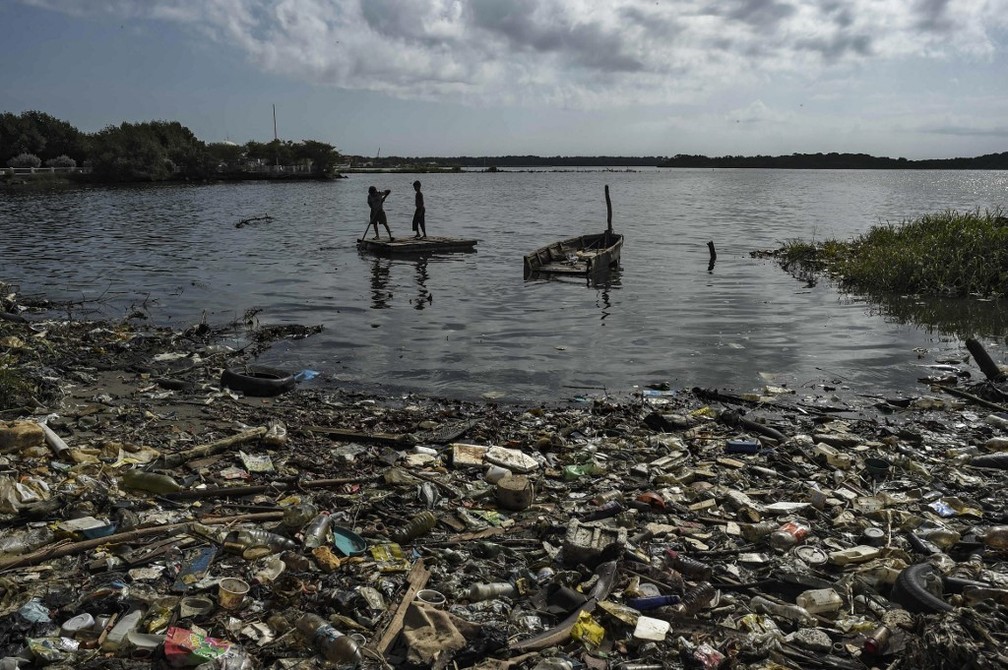 Children on makeshift boat sail in Maracaibo Lake, Venezuela – Photo: Yuri Cortez / AFP
Falling oil prices, combined with US sanctions, and lack of infrastructure maintenance have knocked production from 3.2 million barrels a day (bpd) ten years ago to less than one million bpd today .
"In Lake Maracaibo are producing 160 thousand barrels per day. This is one sixth of what was produced six years ago," says economist Orlando Ochoa.
In crisis, Venezuela is rich in oil; see more
State-owned Petroleos de Venezuela (PDVSA) does not have the means to maintain thousands of kilometers of submarine cables and piping, a deterioration that causes further environmental damage. In other words, "less is produced, but there is more contamination," says the expert.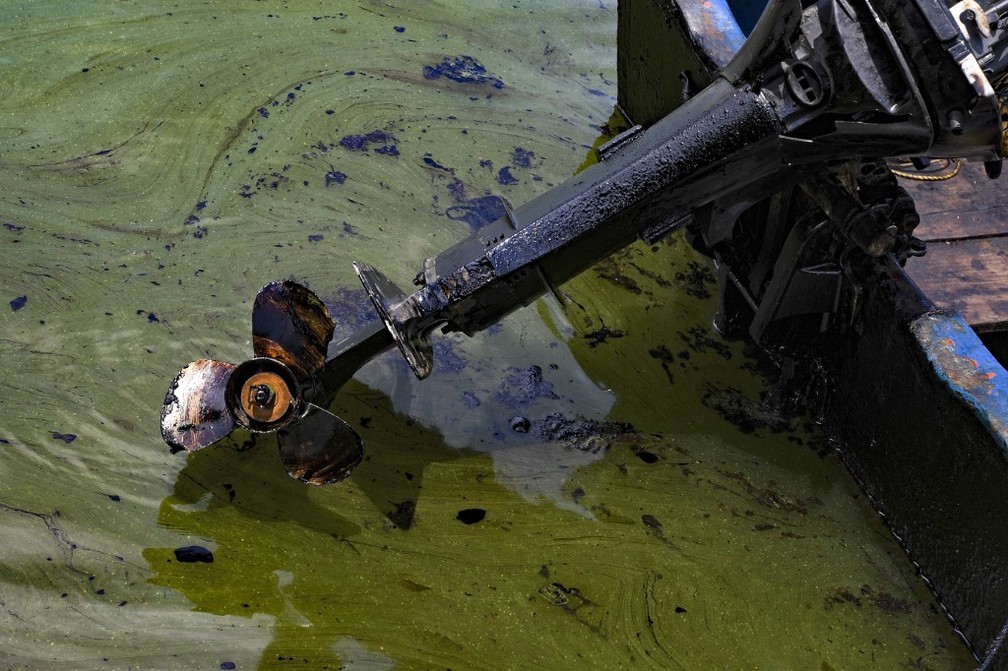 Oil spill on Lake Maracaibo, Venezuela – Photo: Yuri Cortez / AFP
PDVSA has not published figures for the volume of oil that leaks daily into Lake Maracaibo. AFP asked the company for information but received no response.
Yurasi Briceño, a biologist at the state-owned Venezuelan Institute for Scientific Research, concentrated her work on the northern part of the lake. Where she works, "there are at least eight platforms and three of them have been releasing oil since October last year," he says.
Throughout his research, he claims to have frequently encountered affected mammals such as dolphins and manatees.
Fisherman removes oil-contaminated crab in Lake Maracaibo, Venezuela – Photo: Yuri Cortez / AFP
"We have seen the fish go to shore, all stained with oil, and all their skin bruised by oil. We, as the last consumers of the food chain, who eat crabs and shrimps, also get contaminated" with the toxic elements that animals have. ingested, says the scientist.
In Cabimas, Giovanny claims to have appealed to the oil industry and the Ministry of Environment to turn up, take charge of the matter but, she regrets, "don't show up."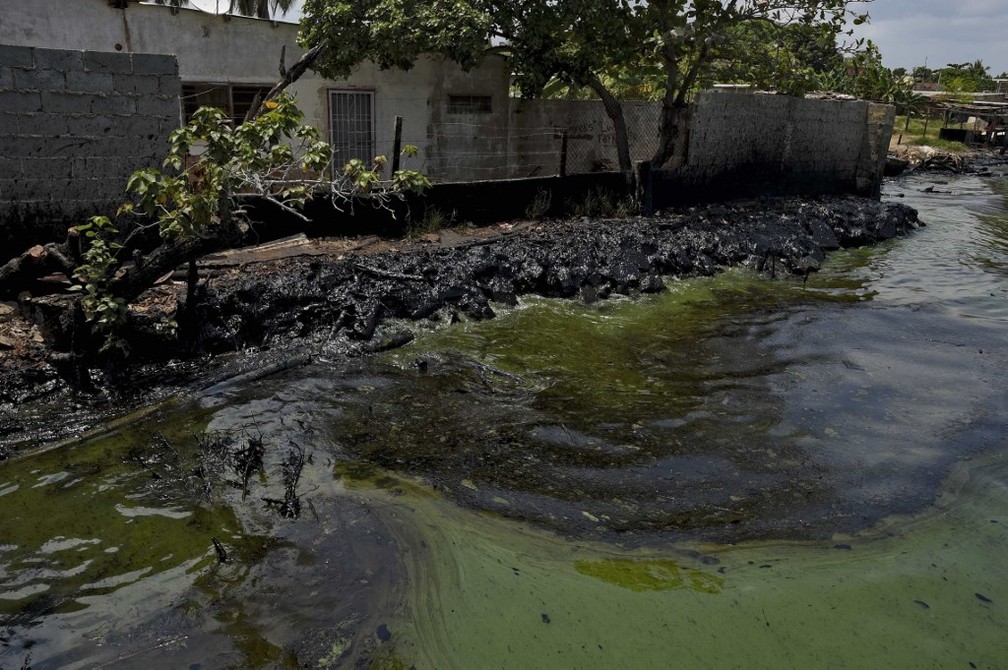 Oil slick approaches houses around Lake Maracaibo, Venezuela – Photo: Yuri Cortez / AFP
The problem is not just contamination. In recent years, with the economic crisis, piracy has increased in Lake Maracaibo.
"They robbed me seven times with guns and robbed me of the engine and the species," he complains helplessly.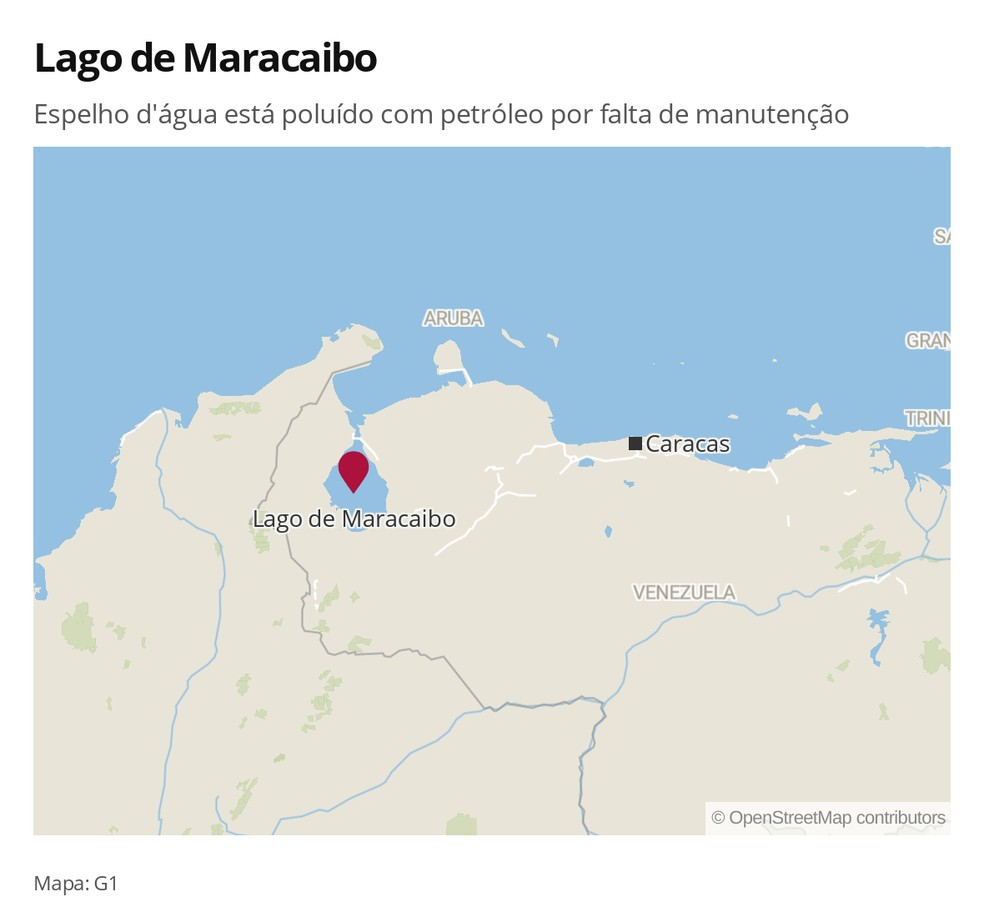 Map: Lake Maracaibo, Venezuela – Photo: World / G1