The Organization of American States (OAS) Election Observation Mission in Bolivia considers the "best option" to call for a runoff election to resolve disputed elections between President Evo Morales and his main opponent, Carlos Mesa, "the spokesman said. of the organization on Wednesday (23), even if Morales manages to be elected in the first round by a very small margin.
In presenting the preliminary report of the Mission to Bolivia in Washington, Gerardo Icaza, Director of the OAS Department of Electoral Cooperation and Observation, noted that with 96.78% of the minutes counted, the final tally was 9.48% between Morales and Mesa, according to France Presse.
Turbulent South America: Understand, in short, the protests and political crises in the region
"If, after the calculation, the margin of difference exceeds 10%, it is statistically reasonable to conclude that it will be by a very small percentage. Due to the context and the problems highlighted in this electoral process, it would still be a better option to call a runoff." , he stated.
"The climate of polarization, distrust in the referee of the electoral process and the lack of transparency of their actions, as well as the unequal dispute and the adjustment of the election results, created a high political and social tension," he said.
According to Bolivian law, to avoid a second round, the winning candidate must win by 50% of the votes plus one or a minimum of 40% of the votes and a 10 percentage point advantage over the opponent.
Meanwhile, Morales continues to claim to be sure he can win without having to play a second round. "I am almost certain that with the rural votes we will win in the first round," he said again on Wednesday.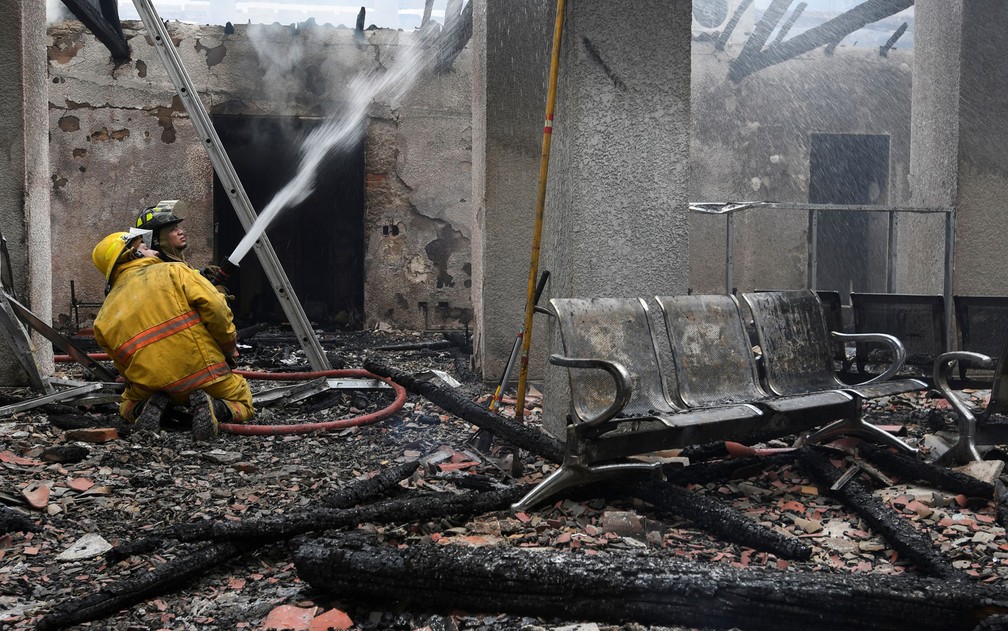 Firefighters are working to extinguish fire at the Santa Cruz Electoral Court building, set on fire by protesters, in Bolivia on Wednesday (23) – Photo: Reuters / Rodrigo Urzagasti
The president denounced that "a coup d'état is in process", in apparent reference to the protests and indefinite strike announced in the country. "I want the Bolivian people to know that until now we have humbly endured to prevent violence and we have not clashed," he said. He said the country is in a state of emergency and "in peaceful, constitutional and permanent mobilization" in a social network.
Already his opponent called a permanent mobilization until the situation is defined and the electoral agency officially declares that the second round will be held. "We will not allow us to be robbed of an election for the second time," Mesa added, referring to the result of a 2016 referendum, which was not recognized by Morales to run for a fourth term.