With a focus on solutions for mobility using electricity, the 2019 Latin American Electric Vehicle Show starts on Tuesday (1st), in São Paulo.
In its 15th edition, the event will feature electric and hybrid news from cars, motorcycles, bicycles and more mobility vehicles.
How much wheel, where to recharge, cost … everyday with electric cars
Electric Harley: G1 evaluates motorcycle that should arrive in Brazil in 2020
In total, 50 brands will be exhibiting in various sectors, ranging from automobiles to component manufacturers such as charging stations and batteries.
Audience can try vehicles
Car test drive: Electric and hybrid models from brands such as Toyota, Lexus, Volvo, Renault, Nissan, Volkswagen and BYD. The activity is only allowed for people over the age of 18 who have a driver's license;
Test ride with electric bikes, scooters and dicycles;
Test flight: four drone models carried by ABM, which will command the attraction. Its objective is to stimulate electric mobility in the city of São Paulo;
E-kart: An electric kart track. To participate, the visitor needs to make a brief registration directly at the place of attraction.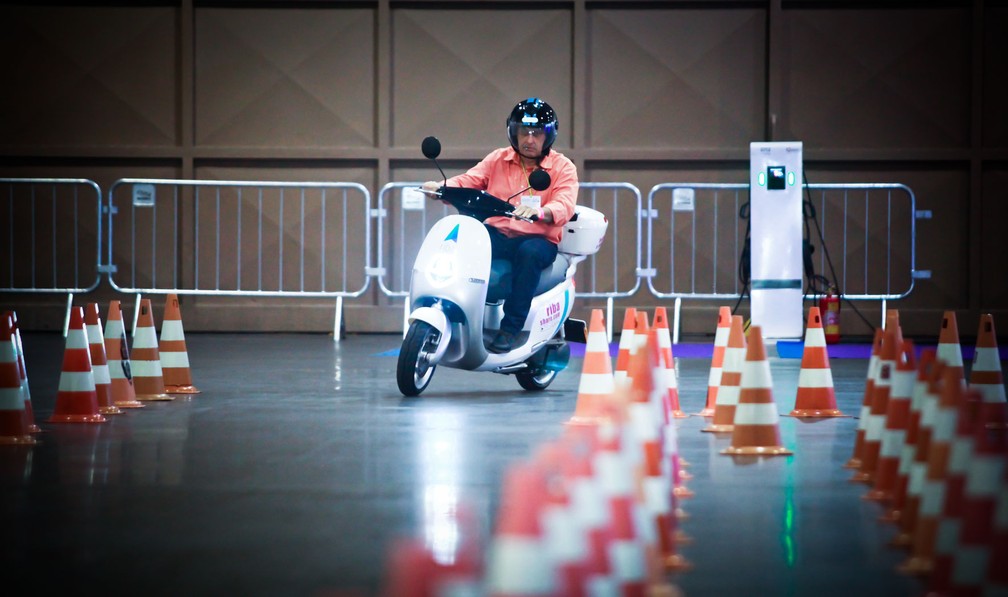 Electric vehicles can be tried at the Electric Vehicle Show 2019 – Photo: Press Release
Debates on electric vehicles
In conjunction with the show will also take place the 2nd edition of the Mobility and Electric Vehicles Congress, a congress that will discuss business development for electric vehicles in Brazil. See the confirmed themes:
"PMSP's vision for the present and future of electric mobility", with Bruno Covas, Mayor of São Paulo;
"Decarbonization, Energy Transition and Electric Vehicles: what is Brazil's position?", With Fernanda Delgado, from FGV;
"The Future of Electric Mobility, a Schaeffler Vision", with Claudio Castro of Schaeffler;
"Does the Brazilian consumer want to use hybrid electric vehicles? What is the consumption behavior? ", With Marcelo da Silveira Pereira, from IPSOS;
"How is the transition to electric mobility in France", with Alexandre Barral, from Business France Agency;
"Infrastructure for Electric Mobility in Brazil", with Paulo Maissonave, from ENEL;
"Batteries: International Vision" with Innolith's Sergey Buchin;
"The future of electric mobility in Brazil, presented by McKinsey", with Marisa Zambolli, from Pro Cobre, among others.
Mobility and Electric Vehicles Congress (C-MOVE)
Date: October 1-3
Hours: from 09h to 18h
Location: Transamerica Expo Center – Sao Paulo / SP
Latin American Electric Vehicle
Date: October 1-3
Hours: from 13h to 20h
Location: Transamerica Expo Center – Sao Paulo / SP