Saudi oil giant Aramco has allowed a group of journalists to visit its facilities in Khurais on Friday (20) – one of the fields hit by the attacks that halved production and sparked fuel prices.
At Khurais, technicians still assess the damage done to a "stabilizer," a metal tower that serves to remove gas and hydrogen from oil. Missile and drone attacks, according to the Saudi investigation, also hit Abqaiq, the world's largest oil-processing unit.
The attacks were claimed by Yemeni Houthi rebels, who are backed by Iran in the Yemeni conflict. They face a coalition led by Saudi Arabia, which supports the government of Yemen.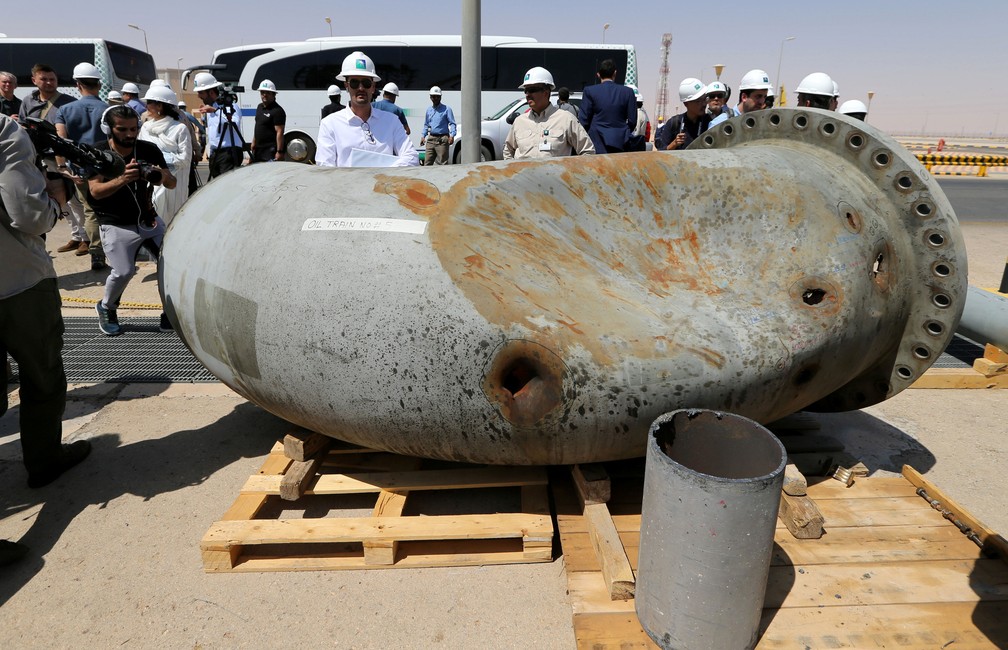 Oil pipeline damaged in attack at Aramco oil facility in Khurais, Saudi Arabia – Photo: Hamad l Mohammed / Reuters
But Washington and Riyadh accuse Iran of involvement in the actions, generating increased tension in the Middle East and further deteriorating the troubled US-Tehran relationship. Iran denies the accusations and has even said that the United States is looking for an excuse to attack its territory.
Fahad Abdelkarim, one of Aramco's directors, said that at the time of the attacks there were between 200 and 300 people on the premises. "There were four explosions and several fires. No one was injured," he explained.
At the time of the attack, which halved Riyadh's oil production and caused prices to rise. On Monday (16), Brent's barrel recorded the highest during a session since the 1991 Gulf War.
Despite the damage, Aramco is optimistic about the full resumption of production by the end of September. "Less than 24 hours after the attack, 30% of the plant was operational. We will be back and be stronger," he said.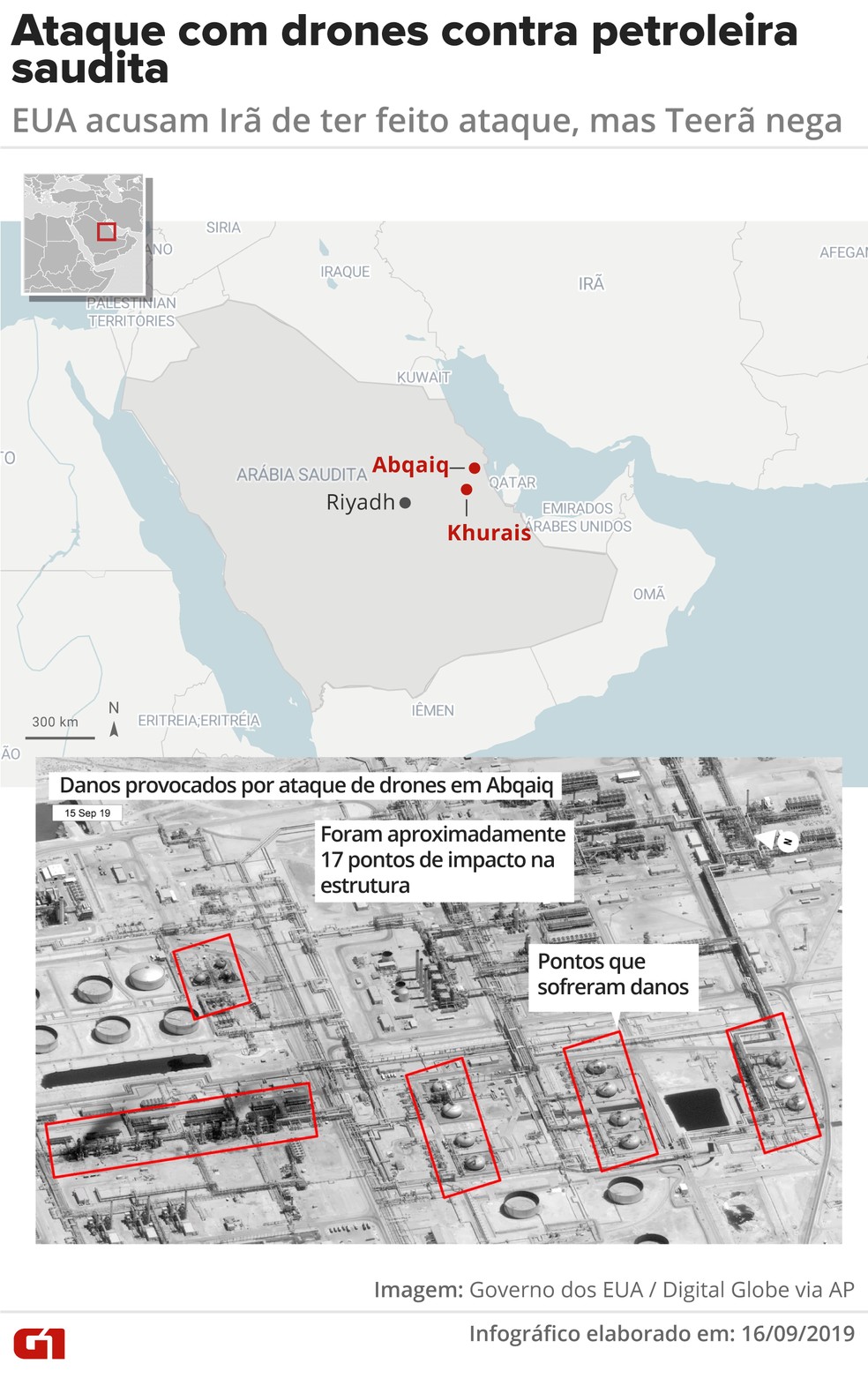 – Photo: Juliane Monteiro / G1
On Thursday, Iran's Foreign Minister Javad Zarif said there would be a war if his country was attacked by the United States or Saudi Arabia. US Secretary of State Mike Pompeo has responded by saying that his country is seeking a peaceful escape from the incident.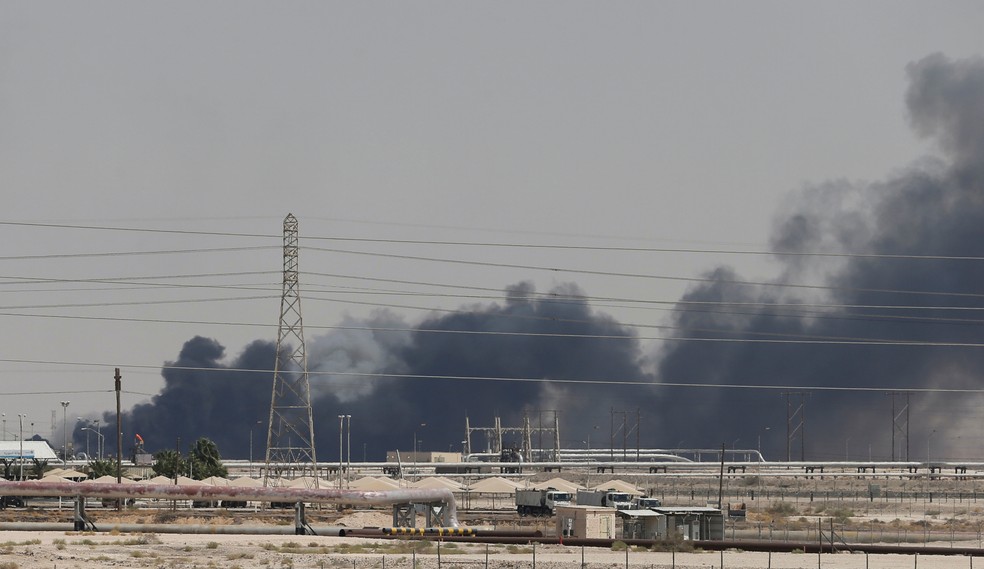 Smoke is seen after a fire at Aramco's Abqaiq facility in Saudi Arabia on Saturday (14) – Photo: Reuters