Considering only passenger vehicles, there was a retraction of 2%, in an atypical scenario for this year 2019.
New vehicle sales fall 0.5% in October, says Fenabrave
But one thing remained unchanged: Chevrolet Onix's leadership. The compact hatch, which has gained a new generation (which is not yet commercialized), remains with a consolidated lead in the bestseller ranking.
Its sedan variation, formerly called Prisma, but now renamed as Onix Plus, had a good debut, taking sixth place. The previous generation, with the Joy version, also appears in the list of the 50 most popular models in the country in October.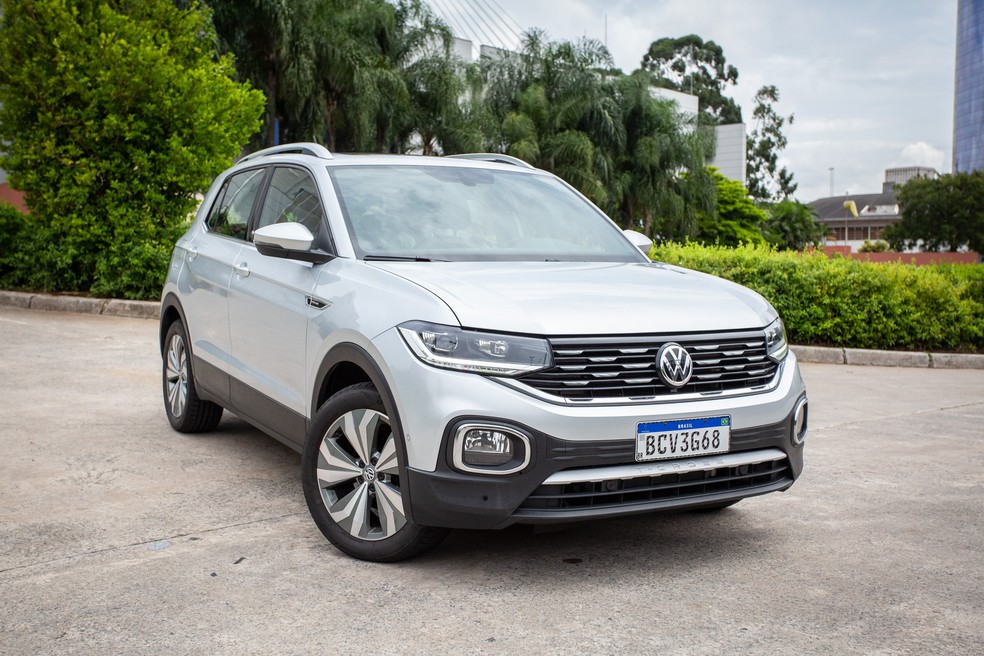 Volkswagen T-Cross – Photo: Fábio Tito / G1
Another highlight is the Volkswagen T-Cross, which outperformed the Honda HR-V, and appears as the fourth best-selling compact SUV ever against Kicks and Crete. It also ranks as the 16th best selling vehicle in the country.
Chevrolet Onix – 21,198 units
Ford Ka – 9,691
Hyundai HB20 – 8,332
Fiat Argo – 7,586
Volkswagen Polo – 7,245
Chevrolet Onix Plus – 7.140
Fiat Strada – 6,958
Fiat Toro – 6,914
Jeep Renegade – 6,680
Volkswagen Gol – 6,570
Toyota Corolla – 6,211
Renault Kwid – 6,066
Jeep Compass – 5,727
Nissan Kicks – 5,550
Hyundai Crete – 5,324
Volkswagen T-Cross – 5,084
Ford Ka Sedan – 5,083
Fiat Mobi – 4,569
Volkswagen Saveiro – 4,503
Volkswagen Virtus – 4,457
Renault Sandero – 4,288
Chevrolet Prisma – 4,259
Honda HR-V – 4,137
Ford EcoSport – 3,478
Toyota Hilux – 3,397
Toyota Yaris – 3,192
Renault Captur – 2,799
Hyundai HB20S – 2,769
Volkswagen Fox – 2,764
Chevrolet S10 – 2,633
Chevrolet Spin – 2,536
Honda Civic – 2,536
Fiat Cronos – 2,533
Volkswagen Voyage – 2,499
Renault Logan – 2,394
Toyota Yaris Sedan – 2,387
Ford Ranger – 2,329
Renault Duster – 2,075
Honda Fit – 1,961
Nissan Versa – 1,959
Toyota Etios – 1,686
Citroën C4 Cactyus – 1,577
Fiat Uno – 1,527
Fiat Siena – 1,490
Chevrolet Cobalt – 1,467
Fiat Fiorino – 1,417
Toyota Etios Sedan – 1,229
Volkswagen Up – 1,229
Chevrolet Cruze – 1,228
Renault Oroch – 1,204