One US activist has decided to register as a California government candidate only to be able to post his own fake Facebook ads.
Adriel Hampton of San Francisco aims to confront the technology giant's decision to allow unverified political propaganda to run on its platform.
"The genesis of my campaign is social media regulation and making sure no one is left out of fact-checking, specifically politicians like Donald Trump, who like to lie online," he explains to the financial information site CNN Business.
But Facebook is unwilling to let Hampton spread it for false information.
Hampton is part of the Really Online Lefty League, which describes itself as a "99% digital political committee."
He says his purpose is to counter conservative political forces that have gained momentum from their online activities through big money.
"I think social networks are incredibly powerful. I believe Facebook has the power to change elections."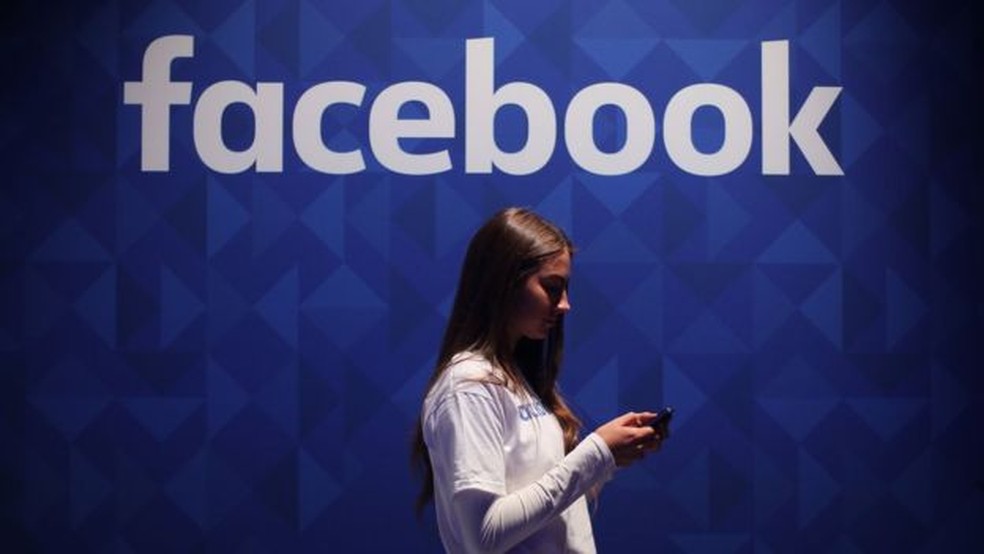 Facebook has not banned political ads – Photo: PA MEDIA via BBC
The Hampton initiative comes as more than 200 Facebook employees signed a letter addressed to CEO Mark Zuckerberg, raising concerns about the company's political ad policy, the New York Times reported.
"Freedom of speech and paid expression are not the same," says the letter. "Our current fact-checking policies about people in political office, or those running for office, are a threat to what Facebook represents."
A few hours later, Senator Mark Warner, the Democratic Party's top representative on the Senate Intelligence Committee, issued a letter also addressed to Zuckerberg.
It warned that company policies risked undermining "transparency, public debate, openness, diversity of opinion and accountability" in US policy.
During a congressional statement on October 23, Zuckerberg admitted that a fake ad misleading portrayal of a politician "could" possibly run on Facebook.
However, Facebook removed a fake ad from The Really Online Lefty League over the weekend, in which one of the top Republican senators was portrayed as backing US environmental legislation.
In the specific case of Hampton's fake ad, Facebook pointed out that the ad was eligible for fact-checking because it came from a political group.
Now that Hampton has decided to run for office, Facebook says it will continue to check the facts and potentially veto its political ads. The case may end in court.
On Tuesday night, October 29, a Facebook spokesman told CNN Business: "This person made it clear that he or she has registered as a candidate to circumvent our policies, so that your content, including ads, will continue to be eligible for third party fact check ".
In response, Hampton said he is considering suing the company for making "a specific policy for me."
Amid the controversy, Facebook has defended its policies, saying it does not want to restrict political discourse.
On Tuesday, two of the company's top officials, including its global election director Katie Harbath, signed an opinion article in the USA Today newspaper, saying that Facebook "should not become the guardian of truth in candidates' ads". .
"Anyone who thinks Facebook should decide which claims of politicians are acceptable may wonder why you want us to have so much power?" They wrote.
Democratic Sen. Elizabeth Warren, a presidential candidate in 2020, accused Zuckerberg of running a "for-profit disinformation machine."
In contrast, in stark contrast to Facebook, Twitter chief executive Jack Dorsey said on Wednesday, Oct. 30, that the social network will ban political ads.
The decision was announced by Dorsey in his own Twitter account. He said he believed the reach of political messages "must be earned, not bought."
According to Dorsey, online political ads compromise civic discourse, including manipulated videos and the viral spread of misleading information, "all with increasing speed and sophistication, on an overwhelming scale."
He said he feared that such internet advertising "has important ramifications that today's democratic infrastructure may not be prepared to handle."
Recently, Twitter has been taking steps to restrict political ads.
Following the 2016 US presidential election, the company began requiring advertisers to confirm their identities and published a database of political ads displayed on its platform.
In an indirect reference to Zuckerberg, Dorsey said the fight against online misinformation is hampered when technology companies accept payment for misleading political content.
Without quoting the Facebook executive, Dorsey said one can't believe these companies say they are working hard against misinformation, "maaas, if someone pays us to force people to see your political ad … well … they can say whatever they want! ".
Political ads represent only a small part of the company's advertising business, Twitter said.