Largest transport fair in Latin America, Fenatran is also a showcase of technologies that should hit the streets soon. The G1 was at the event, and features 4 highlights, ranging from the fastest truck in the world, to the launch of engines running on ethanol and gas, including an unprecedented "compact" 4×4.
Far beyond innovation, Fenatran is also a business fair – many people take advantage of the news to renew the fleet. This year alone, a turnover of R $ 5 billion is expected. Passing through the stands, it is quite normal to find trucks with "sold" signs.
Do you like trucks? See more news
See what a truck that drives alone looks like and doesn't even have a driver's cab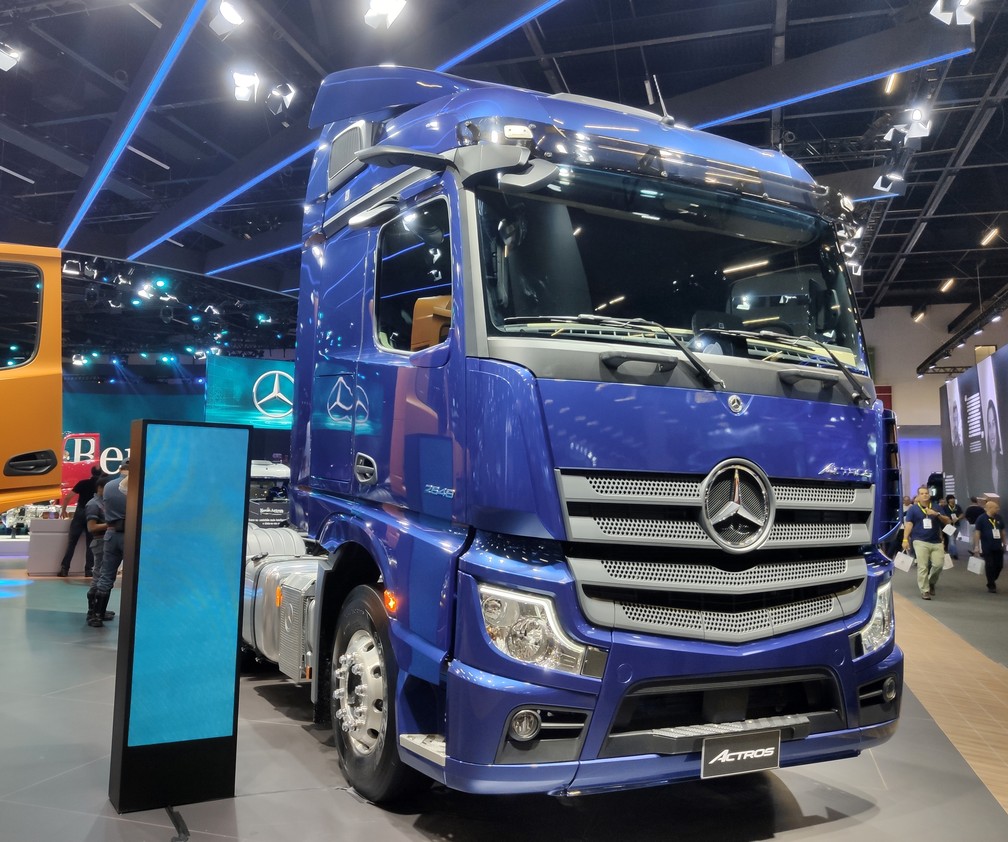 Mercedes-Benz Actros, Brazil's first vehicle without rear-view mirrors – Photo: André Paixão / G1
It is wrong to think that commercial vehicles do not have embedded technology. The first model to abolish rear-view mirrors in the country, for example, is a truck: the new generation of Actros, Mercedes-Benz's flagship truck.
The big guy was launched in this Fenatran, and deliveries begin in April – before the Audi E-Tron electric car, which also replaced the rearview mirrors.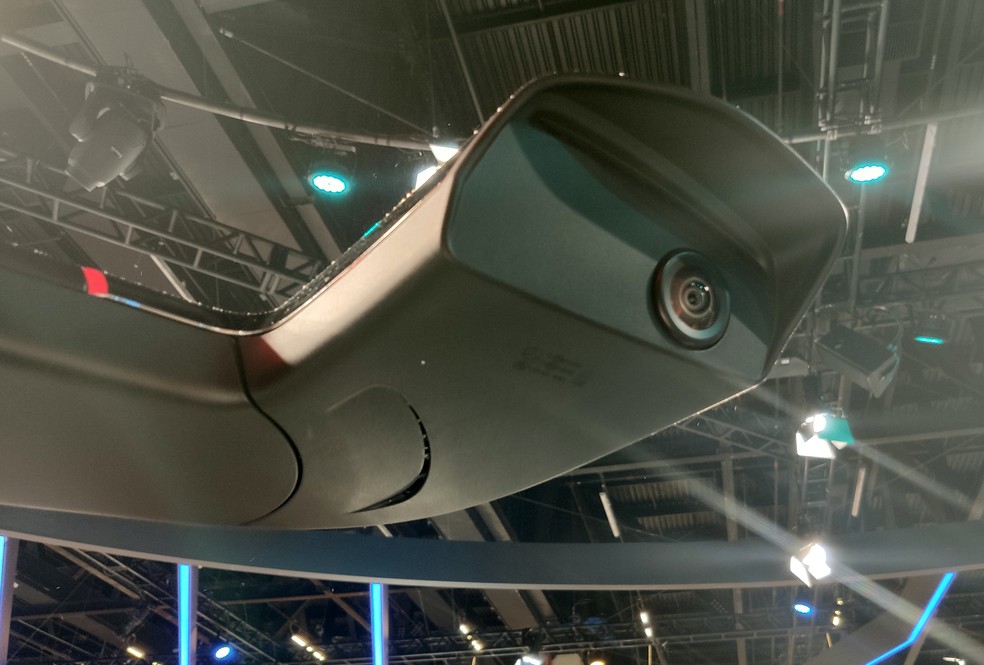 Mercedes-Benz Actros Camera – Photo: André Paixão / G1
The Actros "trick" is to use two high resolution cameras – obviously one on each side. They capture the images and transmit them in real time to two 15-inch vertical screens.
Inside, a panoramic image is replicated, while the rest of the screen shows a closer frame – as in an ordinary rearview mirror. It is still possible to change the camera angle through commands on the driver's door.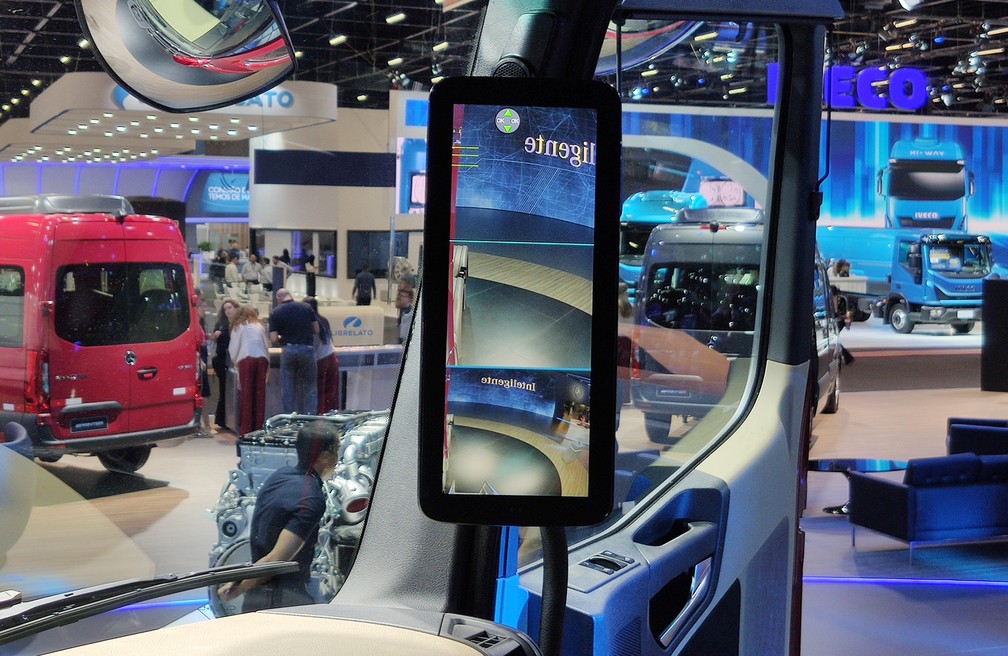 15 inch screen with camera image of Mercedes-Benz Actros – Photo: André Paixão / G1
Mercedes even installed a safety device. If the driver is sleeping in the cab, for example, and notices a suspicious drive outside, just push a button, and the screens are turned on.
The rearview camera is an optional new Actros. They cost $ 10,000, or 2% of the vehicle price – estimated at $ 500,000.
Marcos Andrade, senior product manager for Mercedes' truck division, believes 10% of customers should purchase the technology.
The main cause for Mercedes to change mirrors for camera is fuel economy, estimated at 1.3%. This is because the vehicle becomes more aerodynamic without the conventional mirrors.
"It may seem small, but for those who use the vehicle for work, any 0.1% matters," said Marcos Andrade, senior product manager for Mercedes's truck division.
What if it breaks? Andrade guarantees that the solution is simple. "The dealers are prepared. There is a repair kit, with a conventional rearview mirror. Or the driver can choose to replace the camera itself," responds promptly.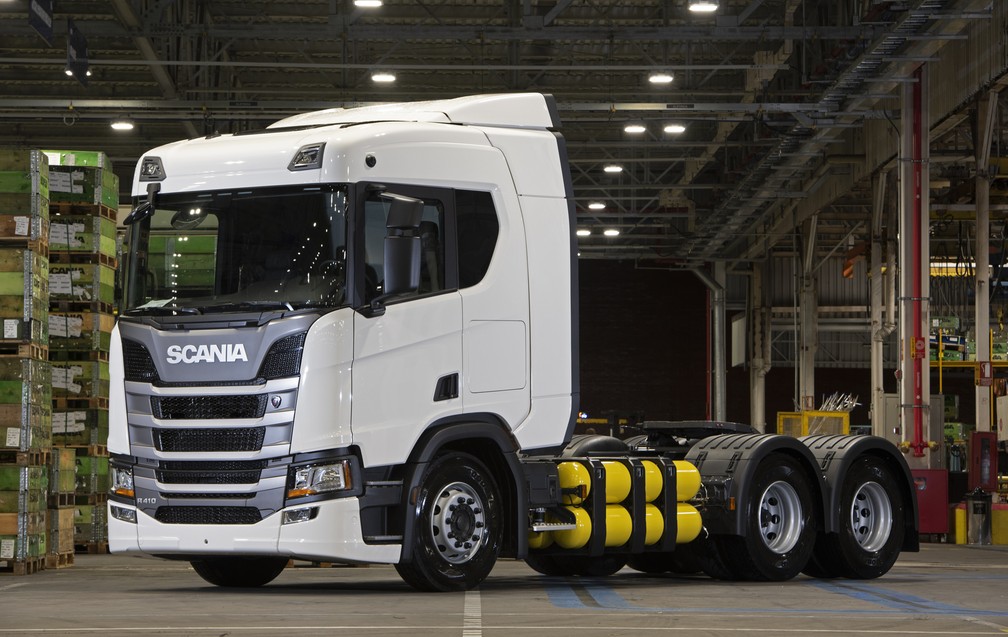 CNG-powered Scania R410 – Photo: Press Release
Much of the Brazilian truck fleet runs on diesel engines. But if it depends on some manufacturers, history may change in the coming years. Not that companies should abandon oil as fuel.
But new, more sustainable proposals are beginning to appear. Scania, one of the most important brands in the country, has just launched the first gas-powered trucks in Brazil.
"We have to explore alternative fuels until electricity is viable," said Silvio Munhoz, Scania's commercial director. The solution, for now, is gas.
There are two options, displayed at Fenatran in R-line bodies, the company's second largest. They use a 410 hp engine, and can be supplied with vehicular natural gas, already found in about 1,300 gas stations in Brazil, and liquefied natural gas, which is not yet distributed regularly.
Scania R410 with CNG tanks – Photo: André Paixão / G1
Starting next April, Scania will sell trucks that run on new fuels. Compared to similar diesel, prices should be between 35% and 40% higher, while the cost of operation drops from 15% to 17%, always according to the manufacturer.
To be fueled with gas, Scania has developed a new engine that runs on the Otto cycle instead of the diesel cycle. However, 80% of parts are shared, which makes maintenance easier. Initially, the engine will be imported from Sweden, the company's headquarters.
"As the volume increases, we can nationalize production," Munhoz added.
Scania will be the first brand to sell gas trucks in Brazil. Another company, the FPT engine manufacturer, showed Fenatran a flex engine that can run on natural gas or ethanol.
The 3-liter engine has 136 horsepower, and according to FPT, is up to 30% more economical than diesel-like. The idea is to market this propellant by the end of next year.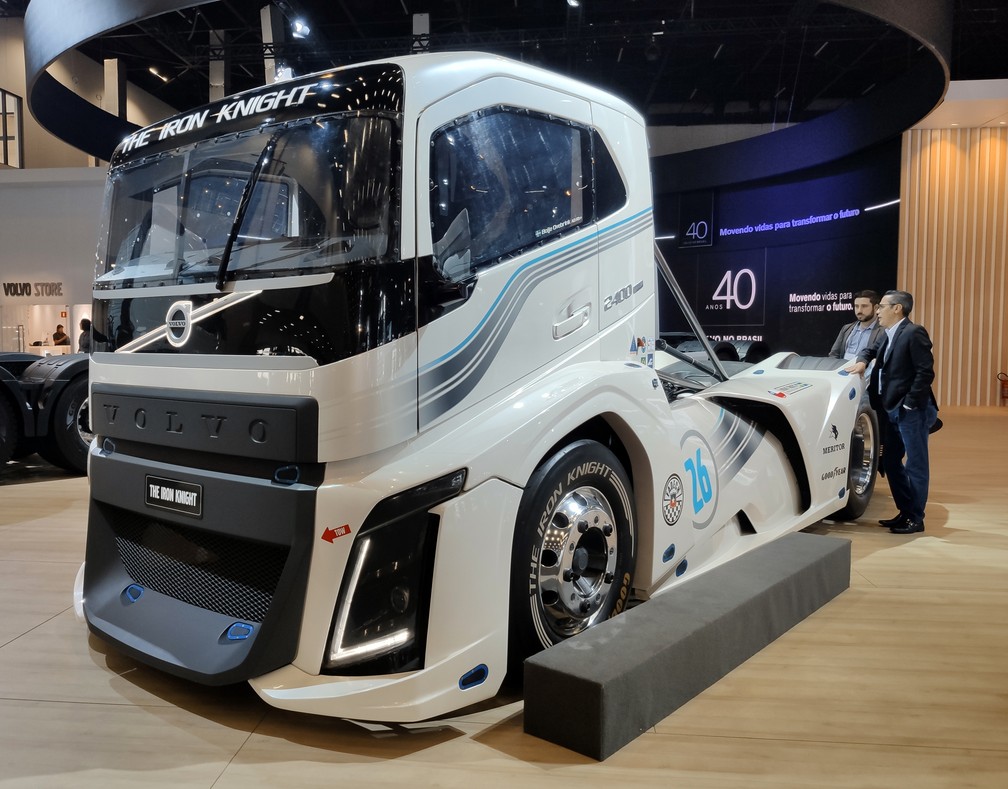 Volvo Iron Knight – Photo: André Paixão / G1
Scania's countrywoman, also Swedish Volvo, took advantage of Fenatran to display the fastest truck in the world, nicknamed Iron Knight, in free translation.
With a 2,400 horsepower engine and over 600 kgfm of torque, it is based on the company's flagship model, the FH – but it's 5 times more powerful.
Volvo says its super truck owns two records, approved by the International Automobile Federation, the FIA: acceleration from 0 to 500 meters and from 0 to 1,000 meters. The model completed these tests in 13.67 and 21.14 seconds, respectively.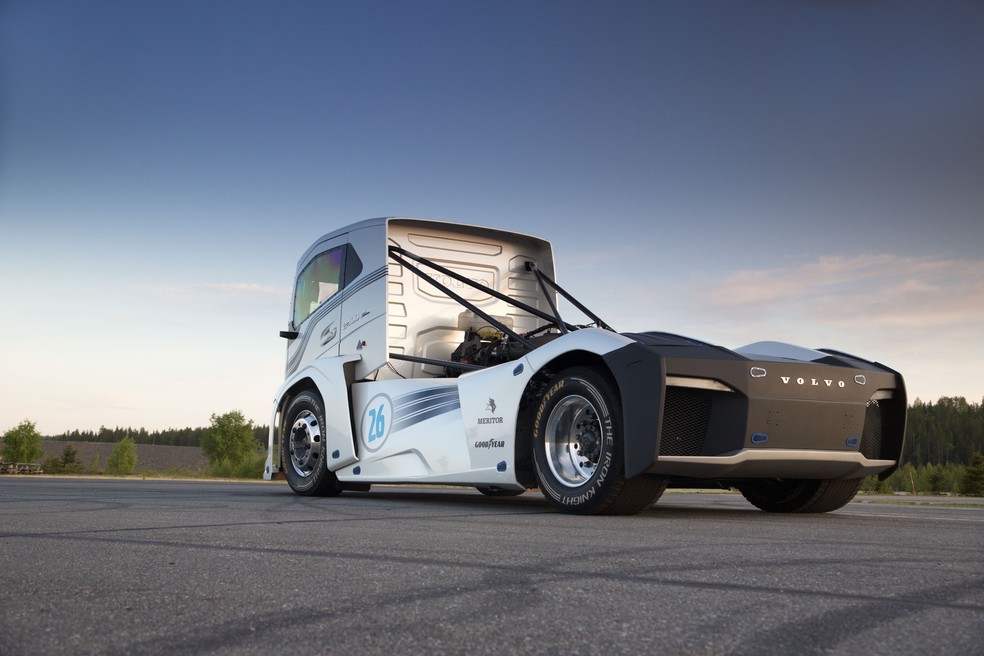 Volvo Iron Knight – Photo: Press Release
The truck still accelerates from 0 to 100 km / h in 4.6 seconds, same time as a Mercedes-AMG C43. The top speed is 276 km / h.
All this in a vehicle that weighs 4.5 tons. The power to weight ratio of 1.9 kg / hp is higher than that of the Ferrari GTC4Lusso of 2.6 kg / hp.
The changes go beyond the engine. All aerodynamics are improved. There is also weight relief by replacing steel with fiberglass in the cab.
This is the first time Iron Knight has left Europe. It will not be sold regularly.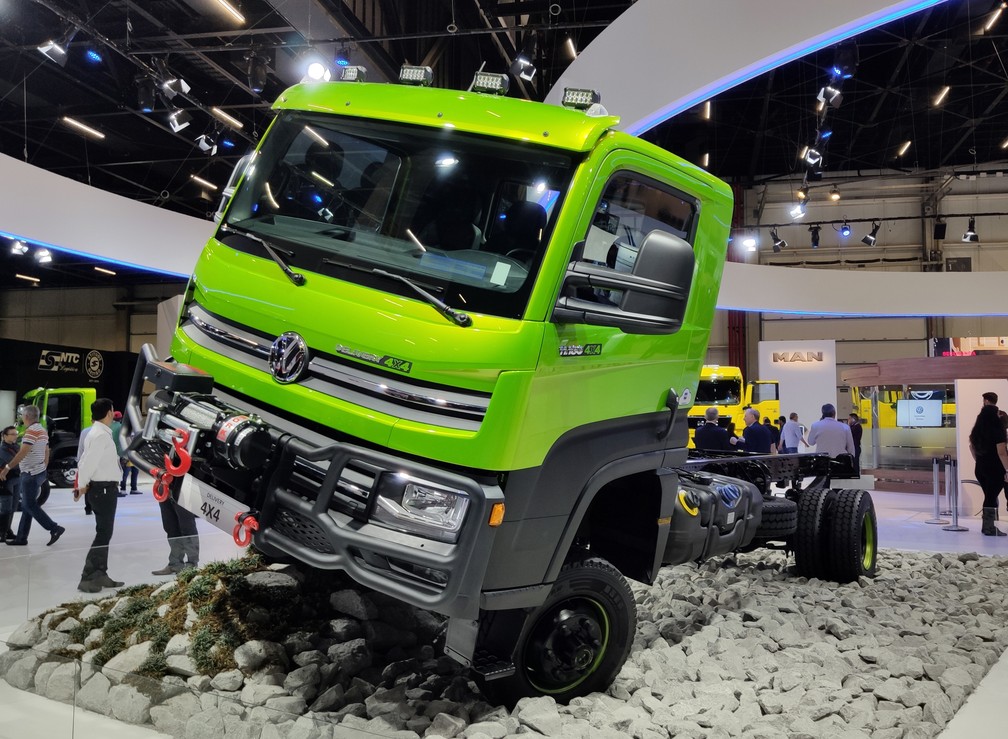 Volkswagen Delivery 11.180 with 4×4 drive – Photo: André Paixão / G1
Also new is Volkswagen Trucks and Buses, which launched at Fenatran the first light truck in the country with 4×4 drive. Delivery 11,180 hits stores mid-year to meet growing demand for smaller vehicles with good off-road capabilities.
"With Delivery 4×4, we solved two issues. One is ergonomics, as it has the lowest platform, best for those who will put or take a load. The second is access in areas with rough terrain, "said Ricardo Yada, Volkswagen's marketing supervisor.
Until then, the company's smallest 4WD truck was the 15-ton Constelation. With 11 tonne delivery, Volkswagen expects to serve power supply companies, beverage delivery companies and even garbage trucks.
His price must be 25% higher than an 11-ton Delivery, which comes out to around $ 200,000.
Under normal conditions, the driving wheels are rear wheels. 4×4 traction is on demand – it can be triggered via a button on the console.
To install the traction components, such as the center differential, the truck was raised – indirectly, this also improved the angle of attack, which aids in vehicle access on steep terrain.
Volkswagen expects to deliver about 1,000 Delivery 4×4 units per year. There is even an optional package, which includes mixed-use tires, plastic appliqués, front cross-country and winch. The price was not revealed. The copy displayed at Fenatran featured such a kit, which closely resembles the look of an adventurous car.