Protesters crossed one of the main bridges in Baghdad, the Iraqi capital, on Monday to the state television station and the seat of government of Prime Minister Adel Abdul-Mahdi. Security forces have opened fire, and at least five people have died – a figure that has raised the death toll to over 260 since the protests began in Iraq in early October.
It is one of the rare times when protesters crossed the Tigris River to the Green Zone, an area protected by security forces for housing important bodies for the Iraqi government. According to the Associated Press, vehicles with first aid kits made room in the crowd to bring and bring medicine to those injured by the clashes.
Explosion killed Iraqi soldier in protected zone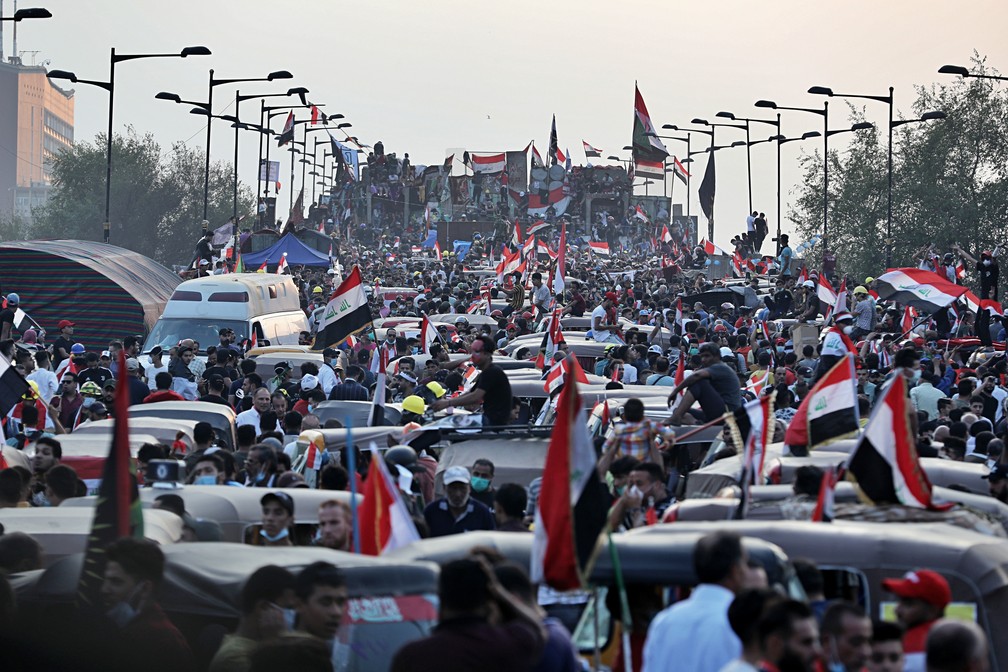 Iraqi flag protesters try to cross bridge leading to Baghdad government in protest on Sunday (3) – Photo: Khalid Mohammed / AP Photo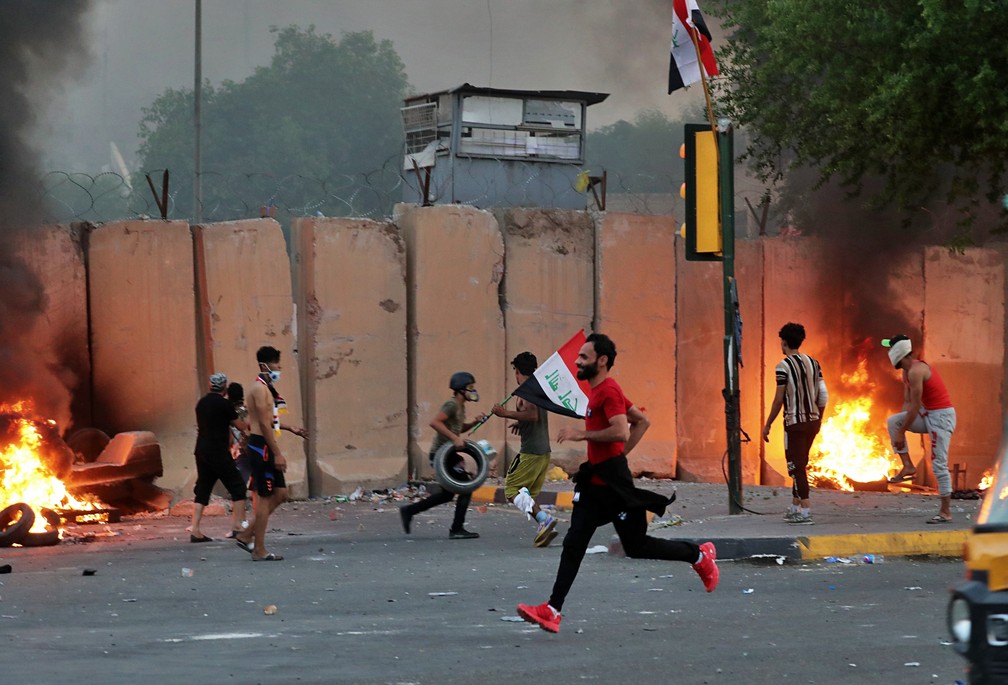 Violence in protest in Baghdad, the capital of Iraq, on Monday (4) – Photo: Khalid Mohammed / AP Photo
Monday's protests came even as Prime Minister Adel Abdul-Mahdi called for protesters to return to routine.
Protesters protest corruption, poor public service conditions and unemployment, and call for the government to fall. But Iraqi President Barham Saleh, who is nominating the prime minister, said Abdul-Mahdi would only step down if there was agreement on his succession to avoid a constitutional vacuum.
UNDERSTAND: Protests in Iraq and other parts of the world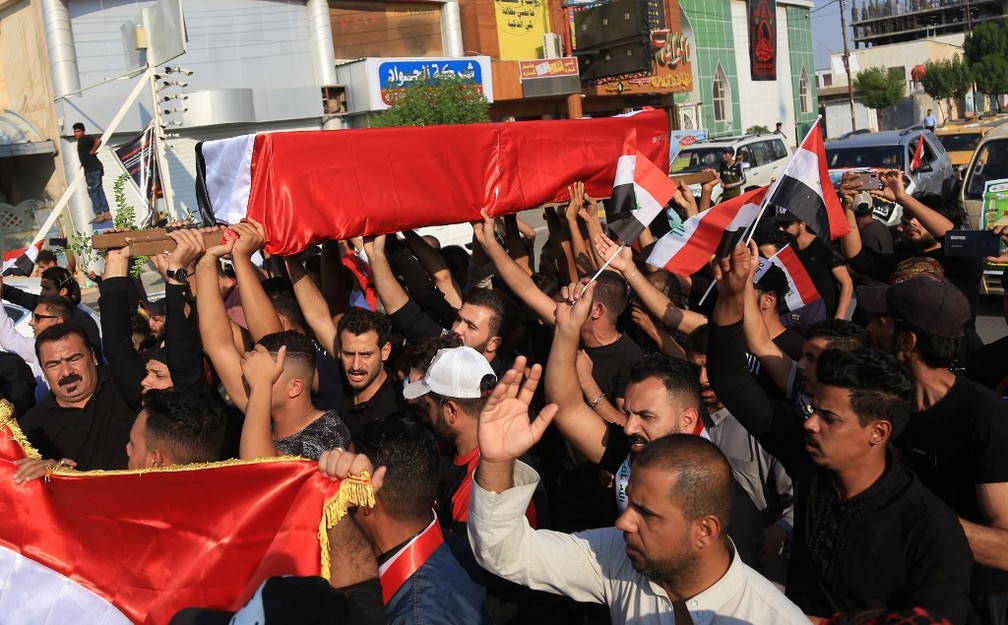 Group carries Monday (4) protester's coffin killed during protest in Kerbala, Iraq, the day before – Photo: Mohammed Sawaf / AFP
In Kerbala, Iraq's Shi'ite holy city, protesters rushed to the front of the Iranian consulate on Sunday night and tried to ignite the diplomatic representation of the neighboring country, which supports the Iraqi government. Security forces opened fire; the death toll has reached three, according to AP, and four, according to France Presse.
Protesters hoisted Iraqi flags around the consulate and wrote slogans such as "Free Kerbala, Iran Out". Sacred to Shiite Muslims, the city is visited by millions of Iranian pilgrims each year.
"They protect the consulate of a foreign country, when we just want our country to be free, without any other country to command it," an AFP protesters said.
Protesters accuse Iran of being behind the current Iraqi political system, which they consider corrupt and incompetent. Since the protests began last month, General Qasem Soleimani, commander of Iranian Revolutionary Guard operations abroad, has visited Iraq several times.