The Yamaha MT-03 and MT-125 bikes received updates at the 2019 Milan Motor Show and the changes were quite radical. With two eye-shaped outlined LED headlights on the front, and a mouth-like light cannon underneath, its aesthetic resembles even a human or robot.
The transformer style has left the two low-end MT models with even more different aesthetics than the larger MT-07 and M-03. Although Yamaha has not yet officially confirmed it, the renewed MT-03 is expected to arrive in Brazil in 2020, following the same footsteps as the sporty YZF-R3, which has the same base.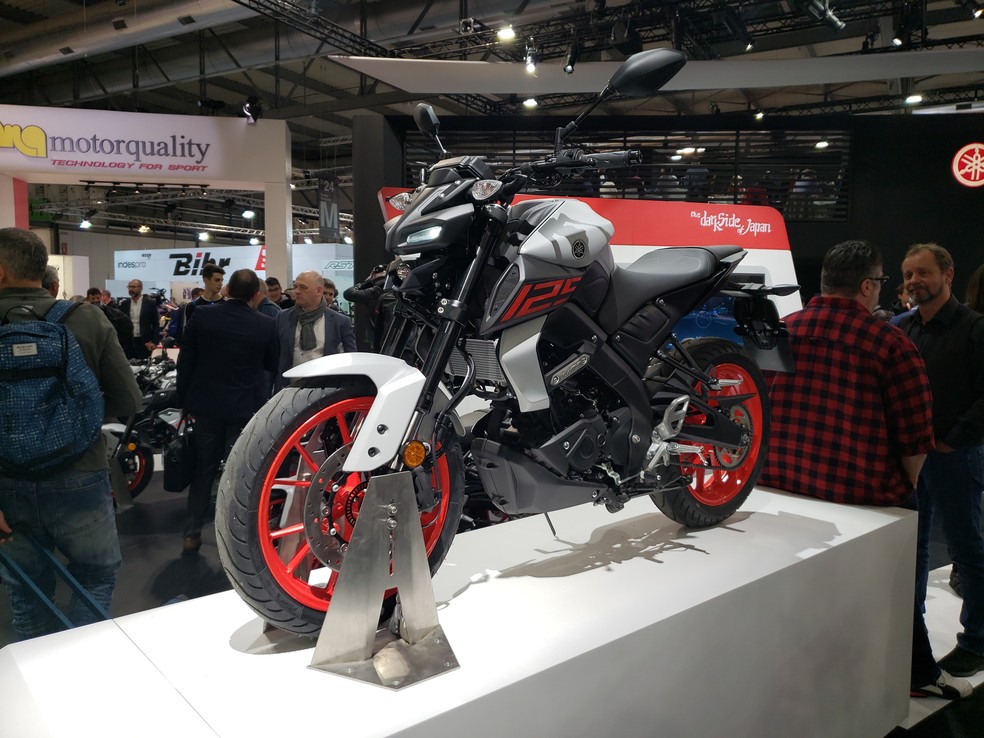 Yamaha MT-125 – Photo: Rafael Miotto / G1
In the case of the MT-125, there is little chance of the model arriving in Brazil. The product would become very expensive for the cylinder capacity.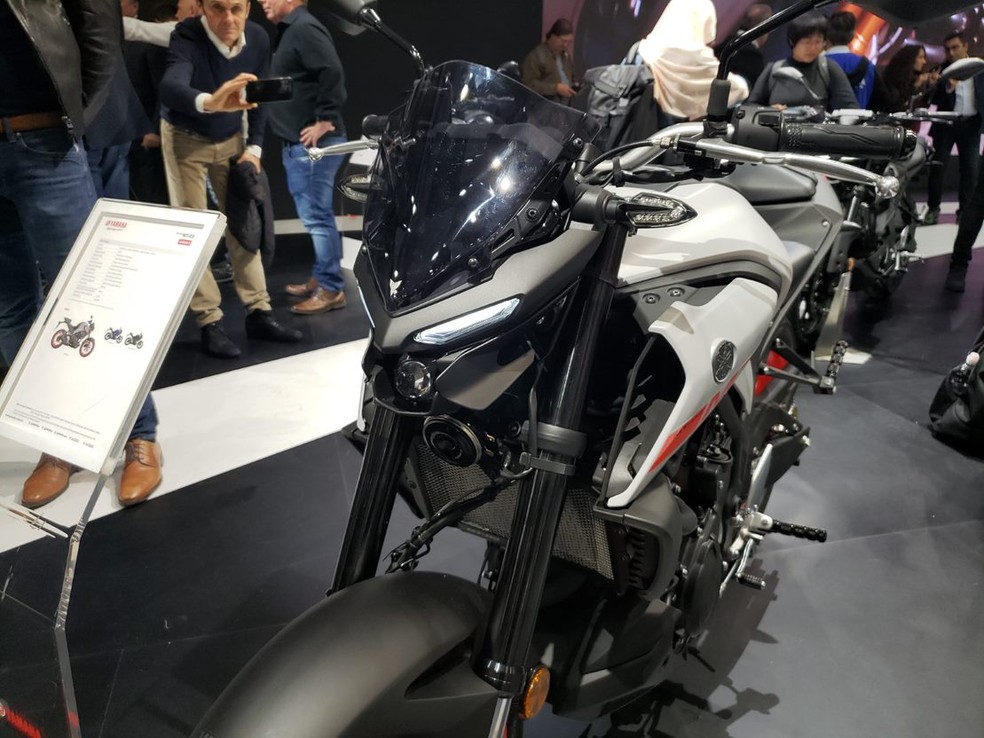 Yamaha MT-03 – Photo: Rafael Miotto / G1
Although the look is the highlight of the new MT-03, its mechanical assembly has also been refined.
Just as the R3 has been improved in its cycling, the MT-03 also uses forward-type front suspension.
This type of suspension is mounted upside down on the motorcycle, leaving the lighter assembly in the wheel region, and ensuring more firmness in the handlebars.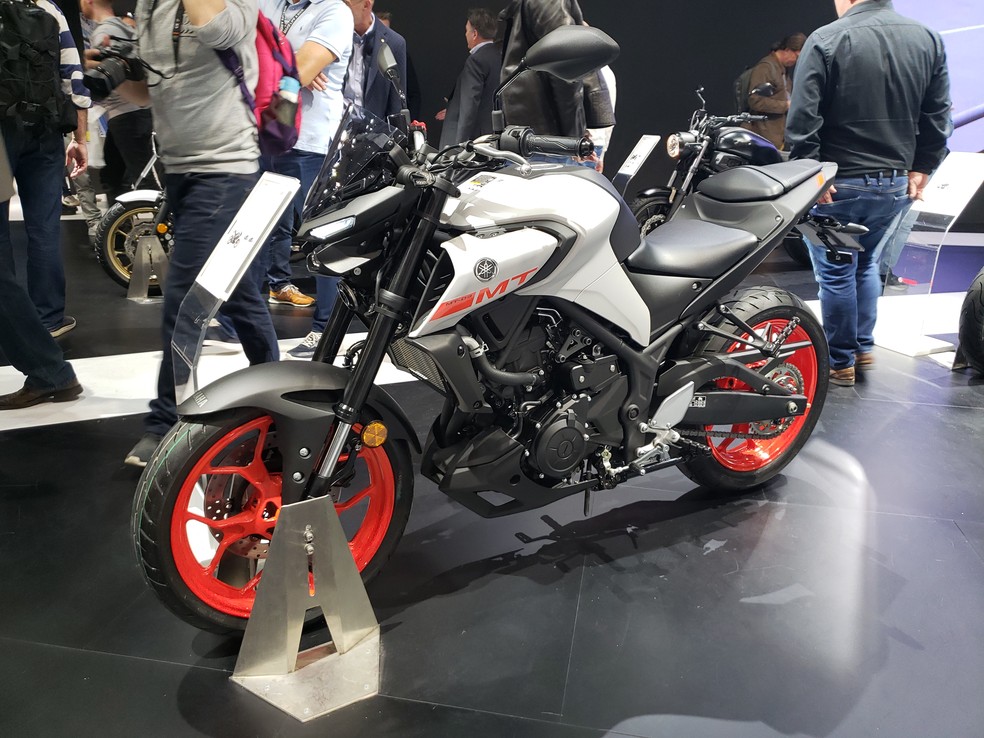 Yamaha MT-03 – Photo: Rafael Miotto / G1
In addition to changing the look of the front of the bike, Yamaha redesigned the fairings around the tank, giving a more robust feature. The fuel compartment itself has also gotten wider, despite keeping the volume of 14 liters.
Its panel is no longer mixed digital and analog, becoming 100% digital LCD.
Another bike that changed at the Milano Salon was the Tracer 700 treadmill. With the same base as the A Tracer 700, this bike has a more treadmill grip, better aerodynamic protection and more comfortable ergonomics than its sister naked.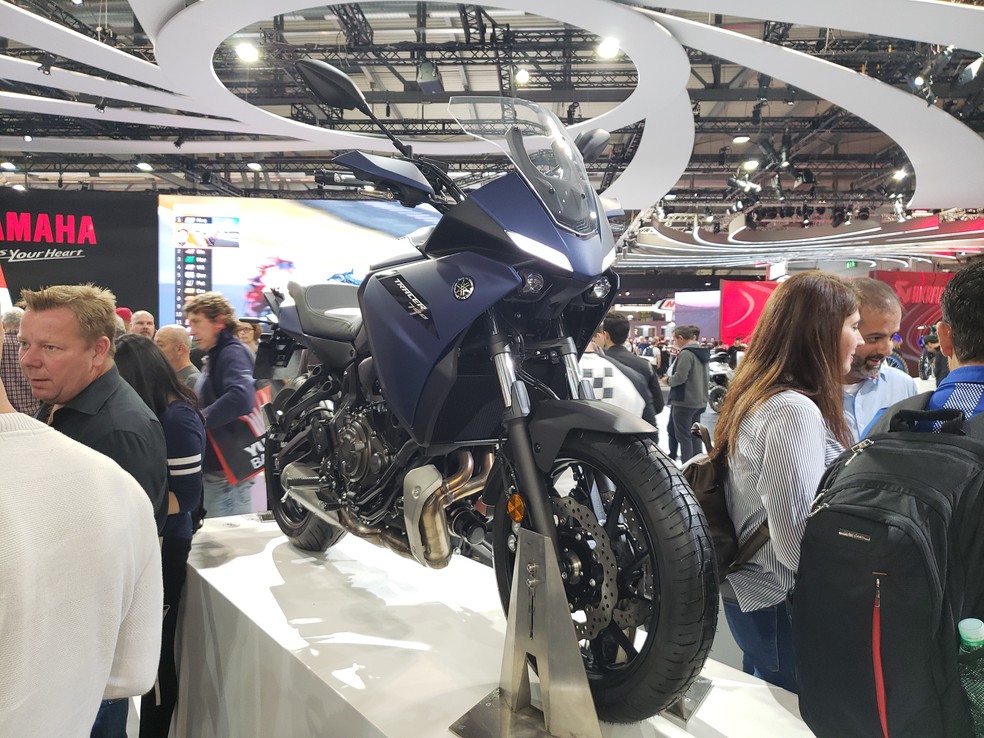 Yamaha Tracer 700 – Photo: Rafael Miotto / G1
The MT-07 has received a refurbished LED headlight, but also evolves in its mechanical part. The engine has had adjustments, both inlet and exhaust, and promises better power delivery. The suspensions gained a new hit, and the brand also made changes in the driver's positioning.
Recommended Shopping